Another Europe conference: agenda and line up announced
On December 8th, you can be part of Another Europe – to decide our strategy and discuss what is happening.
26th November 2018
---
Another Europe is Possible conference is on Saturday 8 December 2018, from 10.30am, at Birkbeck College, London. Final agenda and papers here.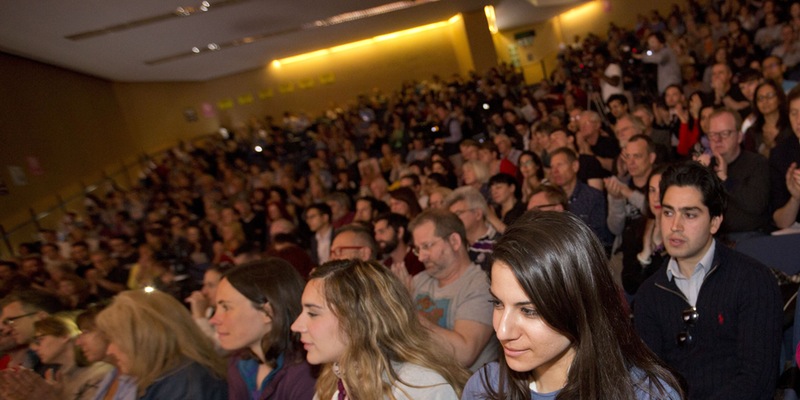 On December 8th, just days before MPs vote on Theresa May's Brexit deal, Another Europe is Possible will hold its national conference. This is your opportunity to be a part of the progressive left movement against Brexit – to learn and discuss about what is happening, and decide our strategy for the coming months.
The conference will take place at Birkbeck, London.  It's open to all Another Europe members. If you're already a member, register for it here. 
If you're not already a member, you can join right here for as little as £1 per month. This is a democratic conference, and it will also have an array of interactive workshops – not just panels.
We are excited today to be launching the initial speakers, which will include:
Lloyd Russell Moyle, MP for Brighton Kemptown

Amelia Womack, Deputy Leader of the Green Party

Maritza Castillo Calle and Emiliano Mellino, IWGB union

Molly Scott Cato MEP

Zoe Williams, Guardian columnist

Marina Prentoulis, Another Europe is Possible

And a host of grassroots speakers and activists
Draft agenda
10.30 – 11.00 | Registration
11.00 – 11.45 | Opening plenary
11.45 – 13.00 | Workshops and breakout, including four of:
Ireland: what happens now?

How to have difficult conversations about immigration

Is the EU reformable? How do we change it?

Understanding Lexit: what is happening to the British left?

Trump, Bolsonaro, and the new far right

Build unions not borders – how workers can fight back

Brexit and the future for Ireland, Scotland, England and European regions
13.00 – 13.30 | Lunch (provided)
13.30 – 15.00 | Our strategy for the coming year
15.00  15.45 | Breakouts:
How can we win over Labour?

The Green economy: how do we make environmental politics central to our campaign?

Our work in the unions in 2019

Direct action and escalation – generating ideas
15.45 – 16.00 | Break
16.00 – 17.30 | Our democracy
17.30 – 18.15 | Closing speeches and any elections
18.30 | Close
Democracy at conference
This conference is your chance to have a say in Another Europe's strategy, and in how we organise and function as a campaign. The Another Europe Steering Group will circulate two documents – one on strategy and one on democracy – to members, and all members will have the right to propose amendments to these. Here's a timeline for that process:
Monday 26th November: draft agenda announced
Tuesday 27th November: Strategy and Democracy proposals circulated to members. Read them here.
Wednesday 5th December: Final agenda sent to all members
Thursday 6th December: Deadline for members to submit amendments (you'll need a proposer and a seconder)
Saturday 8th December: Conference
See you on December 8th. Don't forget to register.