National Committee elections – candidate statements
Read the candidate statements for our National Committee election (online section) 2020.
6th January 2020
---
Another Europe is a democratic organisation, and our National Committee is up for re-election. The NC is the leading body of Another Europe, responsible for strategy, campaigns, policy and the governance of the organisation.
At our conference in December we elected eight people (Luke Cooper, Kelly Rogers, Shaista Aziz, Alex Fernandes, Seema Syeda, Ben Towse, Mary Kaldor and Julie Ward), and we're now electing eight more.
To vote, members of Another Europe should search their inbox for "Another Europe National Committee election – online ballot 2020".
Voting will close at 23:59 on Monday January 13th.
Candidates
Arunica Hom-Choudhury
Awaiting statement
Ruth Appleton
After the debacle that is the right-dominated Labour Party I want to see a government of socialists and feel Another Europe should lead any future campaign left of Labour. I am a grandmother and trade unionist with 30 years experience campaigning for refugees, equality, mental health and the NHS. I am not letting Boris and chums lead us into starvation and division. As Joe Hill said: dont mourn. Organise! I want to lead the charge towards socialism and climate security. A General Strike sounds good to me. I want to make a contribution to saving sanity for the world.
Moran Watson
Now more then ever the voiceless need to be heard I work in animal welfare and rescue this is my life's work to educate and teach the next generation the importance on nature and the environmental impact Brexit will cause I would love the opportunity to work with likeminded people to keep this planet clean and safe for our children and beyond.
Simon Hebditch
I believe it is a national disaster that we are on the very edge of leaving the European Union. This does not mean that we can be uncritical of the Union – much needs to be done to make it genuinely democratic and to transform it into a peoples' Europe. Our task is to build mass support for a pan European campaigning force designed to challenge the corporate elites.
Natacha Kennedy
The left needs to continue fighting Tory Brexit and start agitating for rejoining the EU especially now as the reality of Brexit will start to become apparent to many of those who voted for it. The left case for being a member of international groups has never been greater and the EU is our best hope to genuinely resist the advance of neoliberalism. The UK will now be used as a means of attacking the EU, and in particular its (albeit mild) resistance to neoliberal corporate hegemony, we need to fight this also, we need to put the case for a more socialist Europe. Europe does not need to be a neoliberal monolith, and now, more than ever, as the Tories' Brexit policy becomes exposed as different from the promises we need to ensure that the left is in a position to galvanise support for rejoining and ensure that centrist politicians in the Labour Party do not pursue a policy of Brexit appeasement.
Kevin McNulty
I think I can offer great perspective, input, energy and drive to Another Europe at NC level. I have spent my life (now 57) in business in increasingly senior positions, mostly in BT but lately in international companies. However I remain grounded by my lifetime of committed Union membership & political activism. If elected I will work to attract the diverse sponsorship and profile we need alongside some ability around organisation. We are on the left but on the right side of history. Lets be the catalyst and beacon for outward looking internationalism, resisting those on our side who will use the election to try and push to mimic the rights English Nationalism.
David Taylor-Gooby
I live in Durham and am active in the Labour Party. I am also regional secretary of the Socialist Health Association and a Lay Member of the North East Combined Authority. I campaigned energetically up to the 2019 election and helped organise meetings in Durham for pro Remain MPs.
I feel we must campaign to get the best possible deal and hopefully a return to Europe in the future. I also want AEIP to be less metropolitan and recruit more members in the North. We must explain clearly to Party members and the public that the road to a better society lies through working with our European comrades and we reject the off shore tax haven which Boris and co want.
Steve Rouse
I have been following AEIP since 2016. I went to every single Remain event I could + founded/run Swindon for Europe. I've often distributed AEIP material. I'm a so called 'bourgeois' Blue Flag Remainer. 'We' Centrists(?) actually agree with you more than you think: Universal free movement, global health, fairer Europe, Climate, poverty etc. There's no time for Left/Centre squabbling right now. If we don't unite to stop the Fascist/Ultra Capitalist Right by peaceful political means, there's going to be bloody revolution because Climate Catastrophe wont wait. Both will kill vast numbers of our offspring. Our work starts with UK positioning.
Peter Murry
I am an Ecosocialist, Green Party member, Secretary of Green Left, London Green Party Trade Union Liaison Officer; member of the Greener Jobs Alliance, the Campaign against Climate Change and the Lucas Plan Just Transition working group.
I supported remain to retain labour and environmental protections, with reservations about pro-capitalist aspects remain campaigns. There is no prospect of undoing Brexit soon, although it is necessary to campaign to defend the beneficial elements of EU membership; and also necessary to build an internationalist ecosocialist alliance across party political boundaries, I hope Another Europe Is Possible could provide a basis for this.
Christopher Ford
Brexit is not over! It has only begun. It is a project to reshape the UK. AEiP must continue resistance to all aspects of Brexit reaction, combatting accommodation to all forms of chauvinism and retrogression. We must get ahead of the game, expose evert step of Brexit and seek to prepare the ground for the first opportunity to re-join the EU as the majority wishes.
I have 35 years activity in the labour movement, organizing numerous strikes and campaigns. I organised AEiP in Walthamstow with comrades holding numerous activities and winning every LP branch to pass our motion to conference.
Hilary Wainwright
I've long believed that another Europe is possible and have worked for it on a pan European basis since the late 60s. It is more important now than ever in the face of the Trump-Johnson "axis of evil" and neoliberal globalisation. With this sense of urgency and commitment, I've worked on AEIP's NC for the past year, writing /co- writing two pamphlets promoting the case for another Europe (the case of Portugal and arguments for democratising Europe) and I'm keen to continue this work, especially after the tragic setback of the election. I'm co editor of Red Pepper and a Fellow of the Transnational Institute. In both capacities, I will promote the arguments and organisation of AEIP.
Zoe Gardner
I will continue to bring a focus and expertise on migrants rights and freedom of movement to the never-more-important campaign to salvage our rights from this government's Brexit plans.
Christiana Watson
Am very happy to be a European Union candidates free movement trade union good job.
Tom Walker
Brexit isn't over – not by a long way. I've been involved in Another Europe from the beginning, working on the website/tech/data side, and helping to set our strategy. Now AEIP needs to move into a new phase, focusing on the 'future relationship' talks and particularly the threat of a trade deal with Trump's US. We should create a combined protest-lobbying strategy to popularise resistance to this threat, at a time when many are feeling defeated. We must defend fundamental rights including free movement, and resist deregulation on issues such as food standards. It's still possible!
Zoe Williams
I think we've built up a huge amount that is worthwhile during the life of AEIP – in networks, in embedded knowledge, in ideas and in a more nebulous sense of mutual empowerment. Truthfully, I don't know where the organisation should go next, and what exactly we should be fighting for, vis a vis Europe. But I know I don't want to squander what has been built, or lose contact with the hive mind that has been so creative and generative over what has, otherwise, been such a disastrous period for British politics and for Britain.
Pete Radcliff
Currently on AEIP NC. Founded Nottingham AEIP, a very active local group that helped get Labour and AEIP's Nadia Whittome elected as MP.
Brexit came out of labour movement defeat and the failure to fight nationalist ideas. However there are thousands of internationalist workers in all so-called 'Leave constituencies'.
Defending migrants, fighting corporations and the climate catastrophe, all require radical international working class answers, starting across Europe. We have to fight the Tories all the way, giving the arguments, the campaign initiatives and creating the confidence to turn the tide.
We have much to do: a unique role to play.
Benjamin Eckford
I'm running so the voice of the North East can be heard on the national committee. People assume that the people of the North East are bigoted xenophobes, but we are a diverse and tolerant region, and it is vital that Another Europe keeps trying to win the argument for migrants rights, free movement and trade deals that protect the NHS. I will support links with Make Votes Matter and the Labour Campaign for Electoral Reform, as we campaign for the introduction of proportional representation, which must now become one of our highest priorities. Please give me your vote.
More News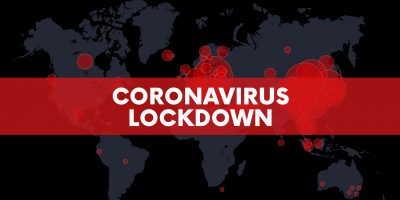 Launching: Coronavirus Lockdown - a new series of podcasts
All recorded remotely, safely in isolation, a core team of regular guests will be joined by international contributors from the rest of the world. Read more »
---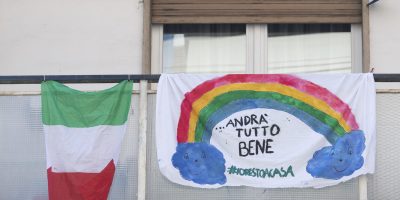 Campaigners to demand 'internationalist response' to coronavirus 
Another Europe is Possible, a left wing group campaigning against the politics of Brexit, is to launch a campaign for an internationalist response to Covid-19 crisis, contrasting this with the current approach of the UK government, which it says is "slow, weak and driven by a political class high on British nationalism".  Read more »
---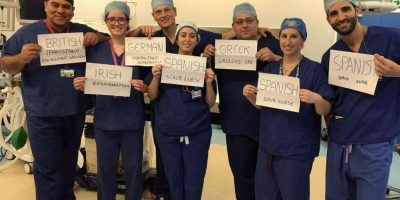 Coronavirus: we need an internationalist response
No one will be free of this virus until we all are. Another Europe will be fighting for an internationalist response to the pandemic. Read more »
---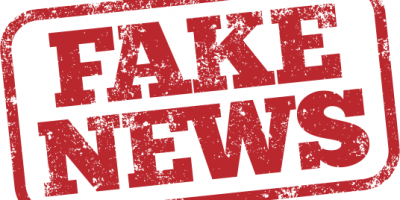 Fake news and coronavirus: 7 rules for 'digital hygiene'
Europe is wrestling with two massive problems: the infection itself, but also the cascades of economic and social panic that it causes. Read more »
---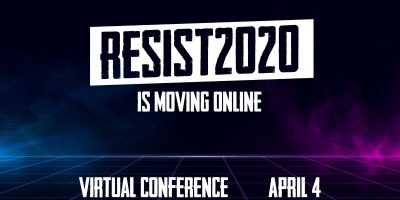 Resist2020
After Brexit, what next? Conference moved online - details soon. Read more »
---