Weekend of Action: August 3 & 4
We're campaigning against Boris Johnson and his Brexit agenda. Sign up and join us.
23rd July 2019
---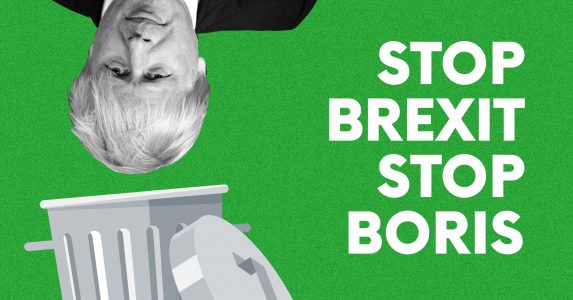 Boris Johnson is about to become Prime Minister. This means that the terrifying prospect of no deal has become a real threat. It's time to step up the resistance.
Let's organise in every city and town to stop Boris and Brexit; defend jobs, migrants and our rights, and campaign for the real transformative change we need instead. Let's demand decent homes and jobs for all, an end to austerity and racist scapegoating, and a final say on Brexit.
On the first weekend of August, we are calling nationwide days of action. We will be out in the streets up and down the country: leafleting, knocking on doors, signing a petition for a General Election and campaigning for a fresh referendum. We will also be talking about our positive vision for Britain and Europe and encouraging others to get involved – so that when a public vote is called, we are prepared.
If you can help us organise any kind of campaigning activity in your area (a stall? a canvassing session? a local protest?), please fill out this form. We will soon be in touch, send you all the materials you need and, where possible, connect you with others near you.
Join the Facebook event here.