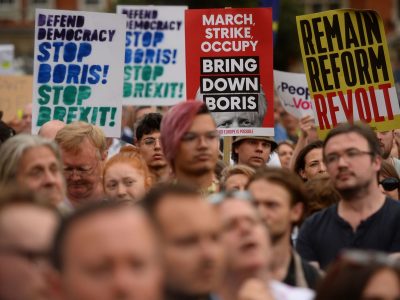 Parliament has called a general election for December 12. In the context of Brexit, the climate breakdown, the global rise of the far right – this is the most important general election in any of our lifetimes. 
Boris Johnson wants to expand border controls, deregulate the economy and sell off our rights in neoliberal trade deals. But we now have a huge opportunity to beat him: to stop Brexit, defend migrants, transform the economy and save the planet. 
As a cross-party campaign, we don't support a single party. But we will be running a massive campaign against the Tories and Brexit. With leaflets, posters and digital content, we will be exposing their plans and promoting our radical alternative to Remain and Transform. 
To do any of this, we will need money. If you can, please donate to help us reach the broadest possible audience:
Chip in £10 for 500 leaflets
Chip in £20 for 1000 posters
Chip in £50 for 5000 leaflets
Chip in £100 towards a video
But the most important thing is that you get active on the doorstep with the political party you support. We strongly encourage you to get involved. Get in touch with your local party to find out about canvassing sessions and look out for events happening in marginal seats.
Soon, we will also be releasing our own materials to take to the doorstep, so watch this space.
Last but definitely not least, remember to register to vote here.
We can win a leftwing government, committed to giving the people a final say on Brexit, before the end of the year – let's do this!
29th October 2019