America's darkest hour
A public statement from Another Europe Is Possible
9th November 2016
---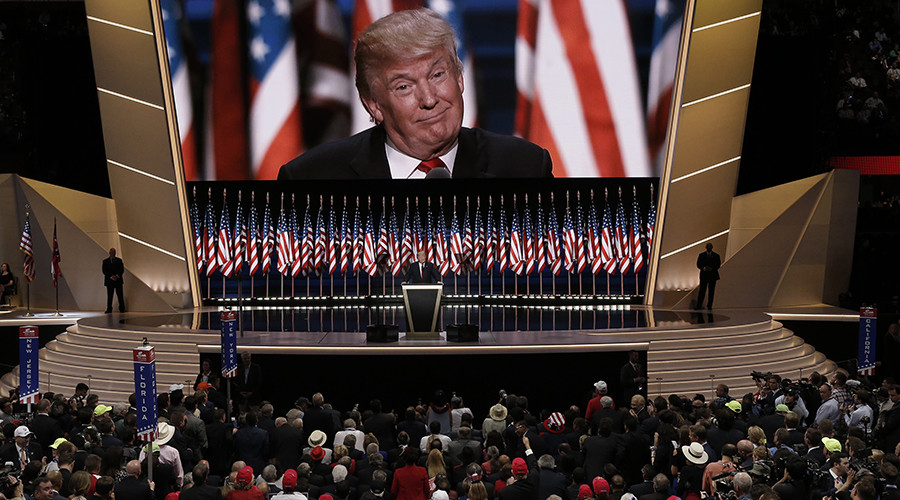 Donald Trump's election to the White House is a disastrous – indeed cataclysmic – event for the people of the United States and the world. It is a quite unprecedented moment in American and global history. There can be no 'business as normal', no carrying on in the same old way. A candidate that, to all intents and purposes, stood on a 'white nationalist' platform will soon take up residence in the Oval office.
Following a vicious and hateful campaign, which has seen Trump make open statements of misogyny, Islamophobia, anti-migrant racism, and the invoking of anti-semitic tropes, the Republican candidate has won the keys to the White House.
Our immediate thoughts and solidarity are to the great multitude of groups and peoples that have borne the brunt of these vicious attacks, both inside and outside the United States. In particular we extend our hand of friendship to the people of Mexico and commit to participate in global campaigning efforts against Trump's 'wall' as well as his open ambition to impose a colonial-style trade agreement on the country.
We reject, in the strongest possible terms, Trump's politics. But we also know that for all the bluster about 'America First', Trump is one component of an extraordinarily dangerous global rise in xenophobia, racism and nationalism. In Britain, a similar process fuelled the Leave vote and the sharp spike in racist attacks that followed.
Much ink has already been spilt attempting to explain why this is happening and what its implications might be for the future. It has become routine to see this as a backlash of the poor and the dispossessed, 'the one's globalisation forgot'. But the poorest and most marginalised also saw Clinton's campaign as a defence against the hateful xenophobia and free market economic nationalism of Trump's campaign – indeed polls routinely showed that her voters were on average less well paid than Trump's.
We must understand the real complexity of what is happening. Trump was certainly seen as anti-establishment and this was part of his appeal. But Trump cannot bring about any desirable alternative to the establishment. He wants a different kind of establishment politics that is viciously nationalist and openly racist. It does not offer a single answer to the painful injustices of working class America.
Our starting point must be to resist the nationalist tide. But we must also construct a vision and politics that offers real and lasting answers to the injustices of our time.
Do not lose hope. Another world is possible. 
More News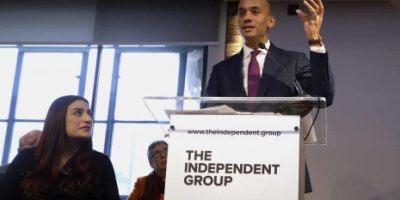 Never mind the splits: we have 5 weeks to stop Brexit
Seven Labour MPs have left the Labour Party. But nothing has changed: we have 5 weeks to stop Brexit. Read more »
---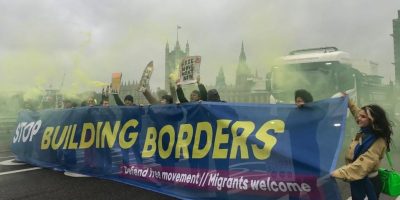 Kill the Immigration Bill - take action on March 1st
Together, we can beat the Tory Immigration Bill - but only if we act. Read more »
---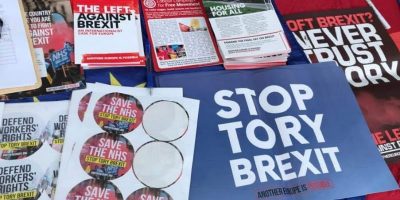 Our last chance? More days of action, 23 and 24 Feb
We will be particularly focusing on areas where we've identified MPs who might need some convincing to vote the right way - but wherever you live, and whatever you can do, save the date and take part!  Read more »
---
Join us this weekend!
We're running stalls, knocking on doors, writing to MPs... Find an event near you. Read more »
---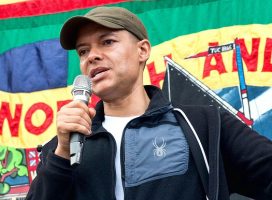 Clive Lewis: Why you should join Another Europe
Become a member today. Read more »
---