Founding statement in the Guardian
A wide range of MPs and campaigners have signed this letter in support of the campaign in the Guardian newspaper.
18th February 2016
---
A British exit from the EU would have a seriously detrimental impact on the free movement of people; trade union and human rights; environmental protection; international cooperation; and a host of other vital issues (Letters, 18 February). While, at the very least, the EU is in desperate need of a democratic overhaul, an exit at the current time would boost rightwing movements and parties and hurt ordinary people in the UK. European politics has been dominated by neoliberal thinking for far too long – as recent events in Greece brutally demonstrate. But changing this means working to strengthen anti-austerity movements across all of Europe – not walking away.
Another Europe is Possible is a campaign for a radical "in" vote. Our campaign will put the case for staying in the EU independently of Cameron and big business, opposing any part of a "renegotiation" that attacks workers', migrants' or human rights. We will combine campaigning for an in vote with arguing for an alternative economic model, maintaining European citizens' rights to live and work across the EU, and for far-reaching democratic reforms of European institutions.
Cat Smith MP Labour shadow minister for women  
Clive Lewis MP Labour shadow minister for energy and climate change
Caroline Lucas MP Green party
Hywel Williams MP Plaid Cymru Westminster group leader
Lucy Anderson MEP Labour
Michael Mansfield QC Barrister
Steve Turner Assistant general secretary, Unite the Union 
Luke Cooper Anglia Ruskin University and convenor, Another Europe Is Possible 
Ann Pettifor Economist  
Kate Smurthwaite Comedian 
Zoe Williams Journalist 
Richard Murphy Economist and tax justice campaigner
Neal Lawson Compass 
Amelia Womack Deputy leader, Green party 
John Palmer Former Europe editor, the Guardian  
Billy Hayes Former general secretary, CWU
Paul Mackney Former general secretary, UCU (Natfhe) 
Sahaya James NUS national executive committee 
Deborah Hermanns National Campaign Against Fees and Cuts 
Michael Chessum Journalist and Labour party activist 
Zoe Gardner Refugee rights campaigner 
Mark Perryman co-founder Philosophy Football
Janna Kenny junior doctor and EU migrant worker
Mohammed Ateek Syrian refugee, activist and PhD student
Sam Fowles Birmingham University
Salman Shaheen  
Marina Prentoulis University of East Anglia and Syriza (UK) 
Professor Etienne Balibar Author, We The People of Europe 
Sunny Hundal Journalist 
Liz Davies Barrister and Labour party activist 
Neil Faulkner Historian and archaeologist 
Houzan Mahmoud Kurdish feminist activist 
Bill Bowring Professor of Law, Birkbeck 
Niccolo Milanese Chair, European Alternatives 
John Christensen  
Kate Hudson Left Unity
Derek Wall Green party international coordinator 
David Rosenberg Author, Rebel Footprints 
Maryam Namazie Human rights activist 
Hannah Webb NUS national executive 
James Elliot NUS disabled students campaign 
Nick Dearden
Natalie Sedacca Human rights lawyer 
Andrea Pisauro Sinistra Ecologia Liberta (London)
George Aylett Former Labour parliamentary candidate for South Wiltshire and Youth NC member  
More News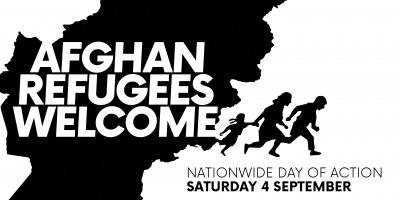 Afghan refugees welcome - nationwide day of action
On September 4th, join the national day of action in solidarity with Afghan refugees - and all migrants. Read more »
---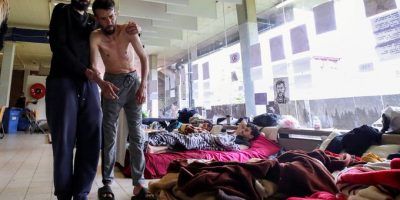 'Dying to be regularised': 100+ artists and thinkers sign open letter in support of Brussels hunger strikers
Four hundred migrants are on hunger strike in Brussels to demand regularisation and basic rights. Their situation is getting desperate. Read more »
---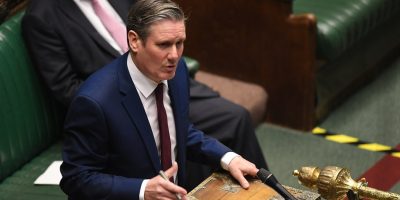 An open letter to Keir Starmer: speak up on Settled Status before it's too late
Days ahead of the deadline for Settled Status applications, more than 400 Labour supporters have written to the Labour leader. Read more »
---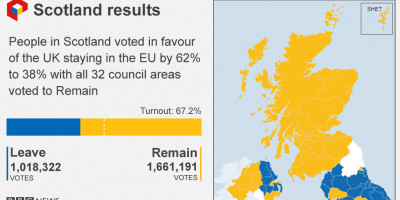 The Scottish people must have the right to self-determination
A statement from the National Committee of Another Europe in the wake of the 2021 Holyrood election results. Read more »
---
Report: Don't accept this terrible Brexit deal, the case for reform
Another Europe Is Possible launches major new report setting out a series of fundamental problems with the UK-EU Brexit deal  Read more »
---