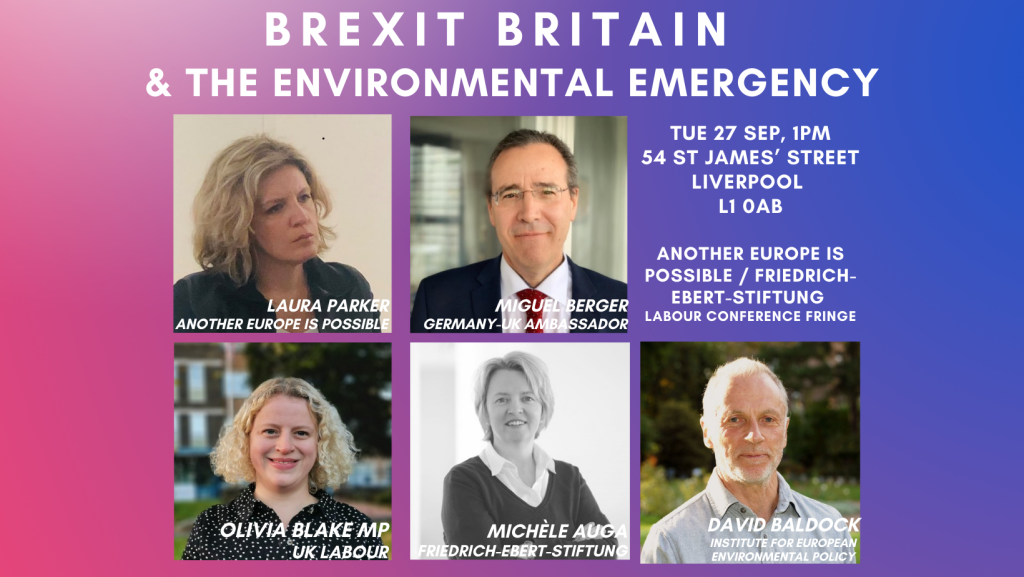 Date: Tuesday 27 September 13:00
Location: Women's Organisation Meeting Rooms, 54 St James' Street, Liverpool, L1 0AB
Chair: Laura Parker (Another Europe National Committee)
Speakers: David Baldock (Institute for Environmental Policy), Olivia Blake MP, Michèle Auga (Director, Friedrich-Ebert-Stiftung), Miguel Berger (UK-Germany ambassador).
There have long been fears that Brexit will entail sweeping environmental deregulation, as the UK moves away from the regulatory orbit of the European Union (EU). At Labour Party conference this year, we're excited to launch 'Environmental regulation in the UK after Brexit :where runs the river?', a report by David Baldock produced in collaboration with Friedrich-Ebert-Stiftung.
Join us to discuss the realities and opportunities for environmental regulation after Brexit, as well as how to organise across borders for continued environmental protection.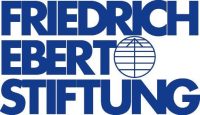 12th September 2022