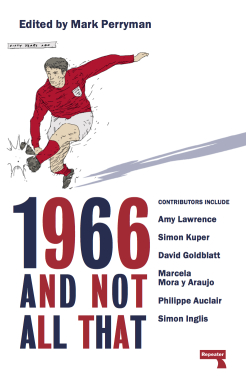 Thursday night's pre-Euro England friendly versus Portugal is bound to provoke a 50th anniversary revisiting of England's best match of the '66 World Cup. No, not the much feted final, rather many would argue it was the semi against Portugal. Eventual Golden Boot winner, awarded to the tournament's top goal-scorer, Eusébio, was in his superlative pomp with the 82nd minute penalty he scored pushing England all the way. Never mind though, the contribution of Bobby Charlton to England's campaign has tended to be overshadowed by Geoff Hurst's hat-trick in the Final but it was Bobby's brace that saved England in the semi, the team running out eventual 2-1 winners.
Two years later, once more at Wembley, Charlton's Manchester United, with Bobby scoring twice, again disappointed Eusébio. United were runaway winners thrashing Benfica, 4-1 to become the first English side to lift the European Cup.
The United side, of course, weren't all English. Northern Irishman George Best, Scot Paddy Crerand, Irishmen Shay Brennan and Tony Dunne were vital parts of the team. On any other day, Scot Denis Law would have been in the starting eleven too, but he missed the game through injury.
In club football the Anglo-Celtic mix of '68 United was replicated by other English clubs to deliver stunning European Cup successes. Between 1976 and 1984 seven out of eight European Cups were won by Liverpool (4 times), Nottingham Forest (twice) and Aston Villa. The sole exception? Hamburg, led by one Kevin Keegan. But this club success served to mask the enduring pattern of the national team's decline while off the pitch hooliganism became almost indelibly connected with being an England fan abroad. Decline and moral panic proved a potent mix. In the New Society, then the house journal of a public sociology, Stuart Weir was one of the few commentators to identify not only the effects but the causes too:
Football is a popular sport, but it belongs to the world of Mrs Thatcher, Howell (Denis Howell, ex Labour Minister of Sport) and Sir Harold (Sir Harold Thompson, FA Chairman), not to the fans. Though workers formed and ran many of the leading clubs, they and the game's major institutions – the FA and Football League – are now remote from the fans who keep the game going. The clubs are under the control of local business elites who restrict the participation of their followers to separate supporters' clubs. The young fans get the worst deal. They are herded about with scarcely any respect. If they travel to away games, they are kept strictly segregated at all times and often end up in a pen at the home ground, with a poor view of the match.
Weir was reporting from Italia '80 where the volume of tear gas fired into the English end at one game was so huge that play had to be temporarily stopped as the players were badly affected too.
Italia 90, a decade on, for one glorious moment seemed to put an end to the ignominy on the pitch and the lethal consequence of how fans were being mistreated, Hillsborough '89. A World Cup semi-final, the first in 24 years after '66, scraping past reigning European Champions Holland in the Group, thrilling victories over Belgium and Cameroon, and then the manner of the exit, on penalties against West Germany. Gazza'a unforgettable tears combined with the culture clash of New Order's World in Motion and Luciano Pavarotti's Nessun Dorma.
A new dawn for the England team seemed to beckon. Instead English decline continued while other countries caught up and then overtook. Portugal? They beat us in the quarters at Euro 2004, and 2 years later at the same stage in World Cup 2006. Since World Cup '66 England have failed to beat Portugal every time they've met in a competitive fixture. England's last semi was twenty years ago at Euro 1996, a home tournament. As for the rest, not counting the acknowledged European superpowers of World Football, Germany and Italy, the following countries have made it to a World Cup or Euro semi in that time. The Netherlands five times, Portugal four, France and Spain thrice each, Turkey twice, Croatia, Greece and the Czech Republic once apiece. England with not one semi-final in twenty years are perennial quarter-finalists at best, not semis or Finals, and even that position is now under threat with exits at the World Cup last 16 stage in 2010 and not getting out of their group in 2014. Euro 2012 we did at least make it to the quarters and against all expectations too. France this summer will be the big test to see if England can re-establish themselves in the tournament last eight. But compared to others' records since the last time England made it to a semi this remains a piss-poor ambition.
But of course for the English winning is what most of England expects. Hence decline, in football as much as anything else, is remarkably difficult to recognise, let alone accept. We don't expect to have to measure ourselves against the likes of Portugal do we? To be overtaken, left in their wake, borders on the unthinkable. Yet this is the dawning, if uncomfortable, reality. And in this manner in June, two discourses, of the Euro Referendum and the Euro Championship, are likely to become hopelessly entwined, inseparable in fact. Perhaps a semi and a vote to remain might combine to satisfy a new ambition: to be part of changing Europe for the better, for the both of us. But to get there, football-wise, we'll need to win a quarter-final for the first time in twenty years. And our most likely opponents at that stage, according to my Euro wallchart ? Portugal. Neat.
Mark Perryman is the editor of 1966 and not All That recently published by Repeater Books and available from Philosophy Football. Momentum and Philosophy Football will host a night of watching the first England and Wales games in the company of John McDonnell on 11 June. Tickets on Eventbrite.
This is part of a series of articles by Mark on football and the European Referendum. For the other articles in the series click here. 
1st June 2016