Corbyn's brilliant speech lays down gauntlet to Leave campaigners
Corbyn seizes headlines and puts a crystal clear, socialist case for staying in the EU. Time to turn the ideas into action with wave of campaigning
14th April 2016
---
Jeremy Corbyn had a clear and unequivocal message to Labour supporters and working class, progressive voters across the UK today: there is only one way to vote if you believe passionately in social justice, protecting workers' rights, and delivering a fair and sustainable future in the EU referendum. And that's to vote for Britain to remain inside the EU.
In a widely praised speech that has dominated today's news coverage the Labour leader said:
"Just imagine what the Tories would do to workers' rights here in Britain if we voted to leave the EU in June. They'd dump rights on equal pay, working time, annual leave, for agency workers, and on maternity pay as fast as they could get away with it. It would be a bonfire of rights that Labour governments secured within the EU.
"Not only that, it wouldn't be a Labour government negotiating a better settlement for working people with the EU. It would be a Tory government, quite possibly led by Boris Johnson and backed by Nigel Farage, that would negotiate the worst of all worlds: a free market free-for-all shorn of rights and protections.
"It is sometimes easier to blame the EU, or worse to blame foreigners, than to face up to our own problems. At the head of which right now is a Conservative Government that is failing the people of Britain.
"There is nothing remotely patriotic about selling off our country and our national assets to the highest bidder. Or in handing control of our economy to City hedge-funds and tax-dodging corporations based in offshore tax havens.
"There is a strong socialist case for staying in the European Union. Just as there is also a powerful socialist case for reform and progressive change in Europe."
Corbyn's intervention provides a welcome and much needed boost for the left wing case to remain inside the EU.
Responding to his speech, TUC General Secretary Frances O'Grady said:
"The Labour leader is absolutely right to warn that Brexit is a danger to workers' jobs and rights. The broader labour movement is united behind the benefits of EU membership for working people. Many of the biggest cheerleaders for Brexit have spent years dismissing rights like paid leave and maternity protections as 'red tape' to be binned. So we know from their hostility that the threat to workers' rights if we leave the EU is very real."
Luke Cooper of Another Europe is Possible added:
"It's brilliant and important to hear Jeremy Corbyn make the case for 'Remain and Reform'. The referendum is in the balance and it is Corbyn's arguments that can win it.
"Our progressive In campaign was set up to defend vital rights the EU offers such as freedom of movement and workers' protections – and to push for real change in Europe. We believe the EU is in need of fundamental change to make it more democratic and end its austerity economics.
"It is very welcome that Jeremy Corbyn is making this case too. This referendum has been seen as a row among Tories, but polls show left wing voters may be the decisive factor."
More News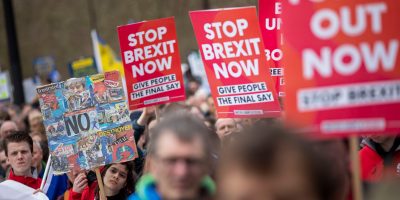 Take action this weekend! August 17-18
Turn up the heat on Boris! Find a campaigning event near you and join in. Read more »
---
Turn up the Heat on Boris
Days of action announced on August 17 and 18. Read more »
---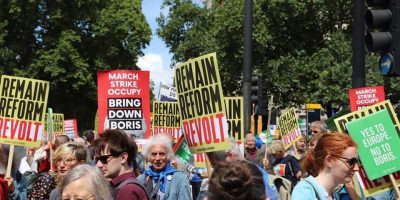 August 3-4: Join us campaigning this weekend
We are leafleting, running stalls and knocking on doors across the country. Find an event near you. Read more »
---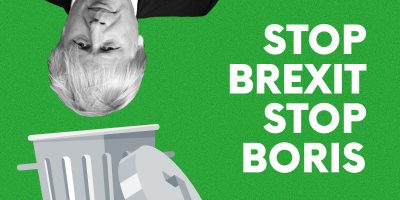 Weekend of Action: August 3 & 4
We're campaigning against Boris Johnson and his Brexit agenda. Sign up and join us. Read more »
---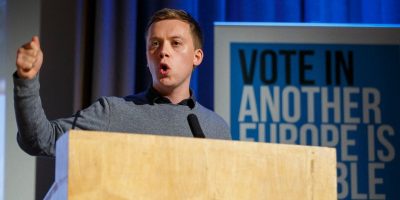 I'm joining the march on Saturday. Are you?
Owen Jones on why it's time for the left to unite against Brexit. Read more »
---