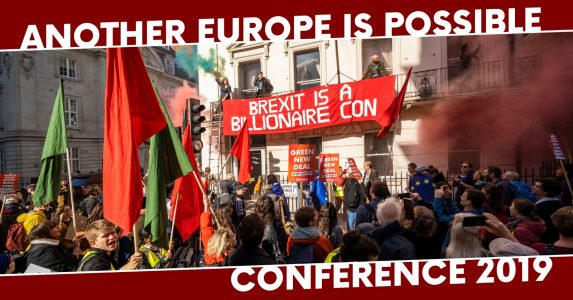 Another Europe is Possible is the home of the anti-Brexit left, and we are a democratic organisation in which every single member has the right to a say in what we do.
On December 14th, we will come together to digest what has happened, plan what we are going to do next, and build the grassroots networks that we need to win. There will be interactive and informative sessions and workshops, a thorough discussion of our strategy, and elections for our National Committee.
Over the past year, Another Europe has led the way. In the next year, we hope to beat Brexit and make huge gains for the society we want to build.
The conference will be taking place at the School of Oriental and African Studies in central London, from 11am on Saturday 14th December. To attend, you have to be a member of Another Europe is Possible.
If you are a member, register here.
If you are not yet a member, you can join today and register here.
Join the Facebook event here.
21st October 2019