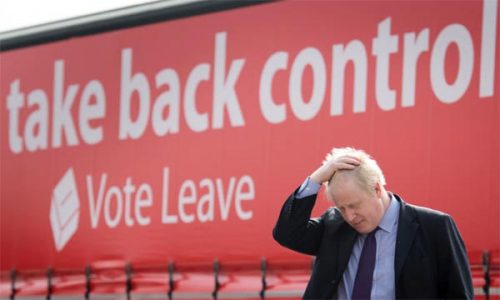 I recently participated in discussions about the impact of Brexit at local levels in two archetypical Leave areas. Mansfield, in the Midlands, used to be a leading coalmining and textile area. Pendle, in Lancashire, was known for its productive cotton mills. Pendle remains the home to Rolls-Royce aerospace and still has one of the highest levels of manufacturing in the UK. Both have relatively low levels of immigration. Pendle is home to a large South Asian community – people who came to work in the mills in the 1960s and 1970s. Mansfield, meanwhile, has a more recent East European community – workers who came to do the low-paid zero contract jobs in online retail. (Sports Direct has taken advantage of cheap land in the area).
What was striking about the discussions was the overwhelming feeling of disempowerment. In both places, there was a widespread view that the high Leave vote was not really about immigration even though immigration dominated the referendum debate. Immigration was a 'proxy' or a 'red herring' (in the words used by participants). Rather, there were concerns about lack of skills training, lack of infrastructure, lack of investment and general neglect. Most importantly, people felt that no one in authority, whether in Westminster or Brussels, cared or took notice. In Pendle, there was talk of the need for devolution to the North East along the lines of Scotland and Wales. In Mansfield, people talked about the need to create a political forum to discuss local problems.
This is why the slogan 'take back control' had such resonance in the 2016 referendum. The vote can be interpreted as a howl of frustration about the inability to be heard or to have some say in what happens at a political level – an expression of protest at the 'hollowing out' of democracy, or what Colin Crouch calls postdemocracy.
In this article, I make the paradoxical argument that, while Brexit has unleashed the beast of racism and scapegoating of the 'other', it has, at the same time, opened up the possibility of what Altiero Spinelli called the 'substance of politics'. A struggle is currently going on between these two political directions, in which we cannot but choose to take sides. And if we want to contribute to a renewed faith in the importance of politics, and the sense of re-empowerment upon which that depends, we are going to need a set of policies that is both progressive and pro-European.
Click here to read the full article.
22nd August 2019