Emergency brake proposal 'shuts door on half century of progress'
Now is the time to stand up for the principle of non-discrimination for EU citizens
15th February 2016
---
Another Europe Is Possible welcomes reports that the Labour Party leader Jeremy Corbyn will this week oppose the four year "brake clause" on EU migrants' ability to claim tax credits in the UK.
The news comes shortly after the official in campaign, Britain Stronger in Europe, has unconditionally backed the Cameron proposals. In an email to its supporters heralding the draft deal, Will Straw, the Executive Director described the proposals as making "Britain even stronger in Europe".
Luke Cooper, convenor of Another Europe Is Possible and an academic at Anglia Ruskin University, said:
"When it comes to David Cameron's renegotiations our message is 'not in our name'. EU migrants who are working in the UK, paying taxes in the UK, and contributing to our society in numerous ways, should expect the same rights and benefits as UK citizens.
"A key achievement of Europe is the right to move to other EU countries to work and study and to not be discriminated against on grounds of nationality when we do so. The race to the bottom to close borders, shutting the door on a half century of progress, represents a dangerous moment for Europe.
"We strongly welcome reports that Jeremy Corbyn will this week oppose the Cameron renegotiations and look forward to working alongside him and progressive from all parties in building a positive vision for Europe."
More News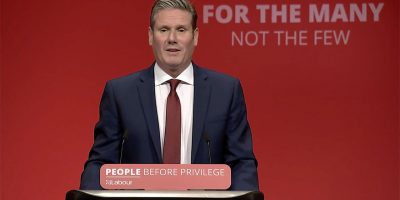 Letter to Keir Starmer: defend all migrants and refugees
Another Europe NC Members have written to Keir Starmer expressing grave concern at his comments on migrant Channel crossings. Read more »
---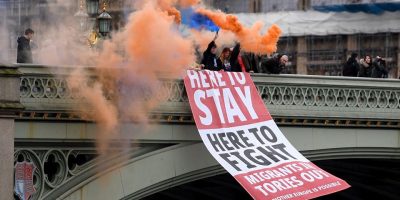 Another Europe Campaign Statements 2021
Ahead of our annual conference on 4 December 2021, our National Committee has agreed these campaign statements. Read more »
---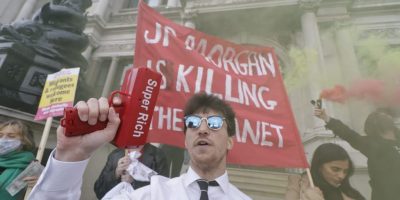 Protest: Climate Refugees Welcome!
Another Europe activists organised a climate refugee solidarity bloc on the COP26 London demo on Saturday 6 November Read more »
---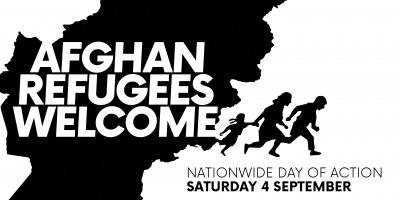 Afghan refugees welcome - nationwide day of action
On September 4th, join the national day of action in solidarity with Afghan refugees - and all migrants. Read more »
---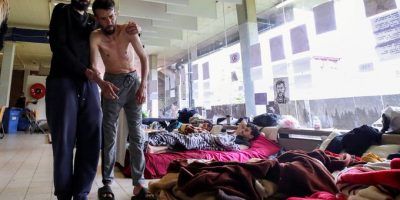 'Dying to be regularised': 100+ artists and thinkers sign open letter in support of Brussels hunger strikers
Four hundred migrants are on hunger strike in Brussels to demand regularisation and basic rights. Their situation is getting desperate. Read more »
---