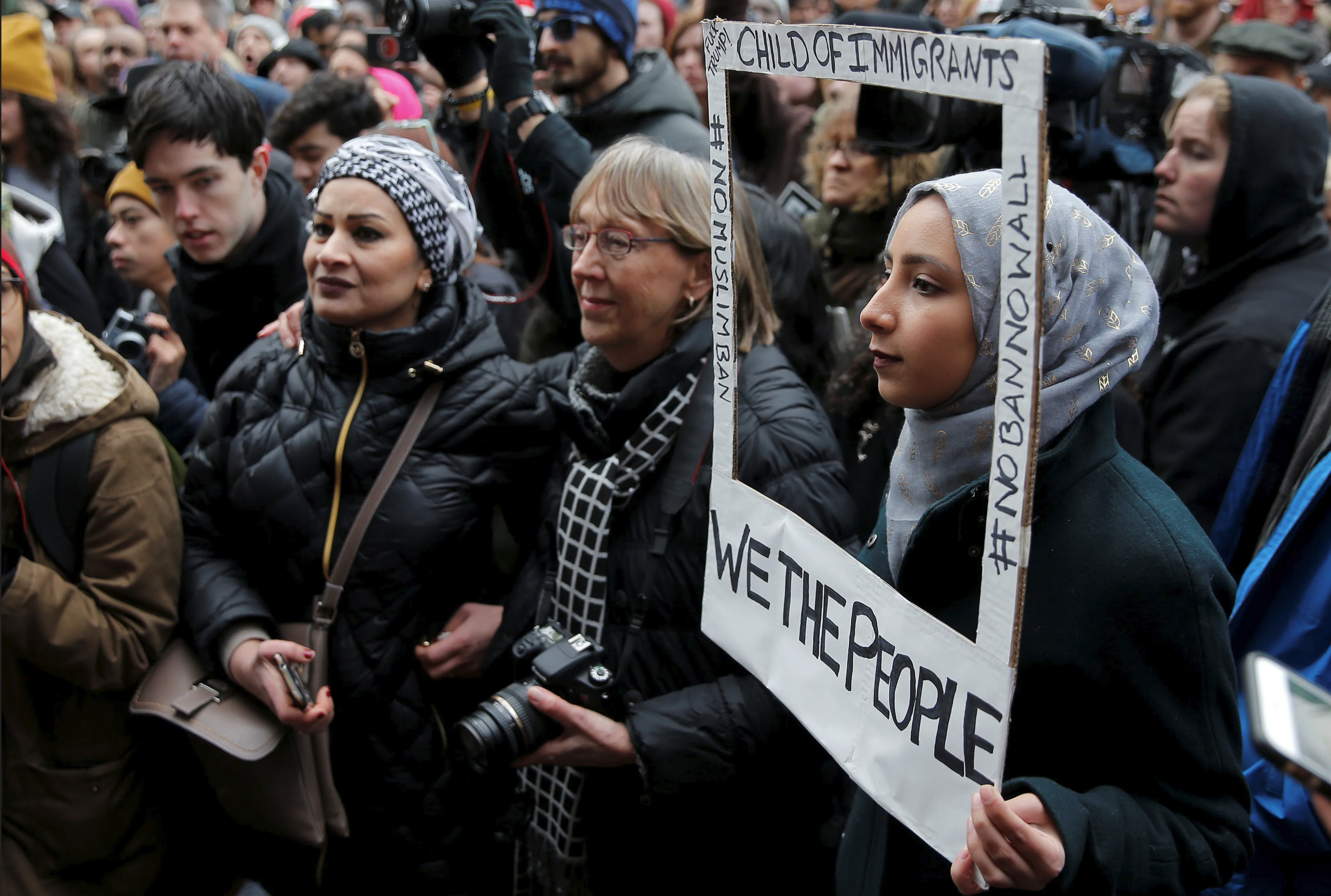 On Wednesday 29 November 2023 at 6pm GMT, Shaista Aziz, Zeynep Demir, Nadia Whittome MP and others will discuss the anti-racist struggle at the report launch of 'Uniting Europe Against Islamophobia'. Read the report here. This is a key part of our work tackling the ongoing politics of Brexit and the anti-migrant agenda that is part of it; one of the latest iterations of which is the Rwanda Plan.
The Rwanda Plan has been defeated in the UK Supreme Court. This is a key victory for all of us who have been campaigning hard against this cruel plan. But unfortunately, as our committee member Zoe Gardner explains, the court judgment still leaves the door open for the government to detain and process asylum seekers in third countries under different conditions. Rishi Sunak is now threatening to pass legislation to implement the plan anyway.
It's crucial that we continue campaigning against the racism in society that drives such politics. A large proportion of the asylum seekers this plan would have deported are refugees from Syria, Yemen, Afghanistan and Muslim-majority countries. These refugees have been treated far differently than, for instance, Ukrainian refugees, purely because of the colour of their skin or their perceived faith background.
Last year, the largest number of reported religiously motivated hate crimes in the UK were against Muslims or people perceived to be Muslim. Almost 1 in 3 Muslims (30%) in Germany state that they have been physically assaulted several times in the past year, with 50% being physically assaulted at least once. Anti-Muslim hatred urgently needs to be addressed.
We must unite to tackle the root cause of racism in our societies in the UK and in Europe. Join us online on Wednesday 29 November 2023 at 6pm GMT to discuss how.
Co-inciding with Islamophobia Awareness Month, the event will launch 'Uniting Europe Against Islamophobia', a report published with Friedrich Ebert Stiftung (FES) detailing the outcomes of an anti-Islamophobia delegation from the UK to Cologne, Germany that took place earlier this year. Contributions from the delegation include Zainab Asunramu, Anisa Mahmood and Asima Qayyum.
Zainab Asunramu is a UK Labour Councillor, former Parliamentary Researcher, and an advocate for human rights. She has an interest in working with marginalised communities and seeing a better representation of these groups in elected political office working with the organisation Elect Her which supports women into electoral politics. She is also a writer, school speaker and workshop facilitator with a passion for justice, anti-racism and equality.
Shaista Aziz is a journalist, author, stand-up comedian, independent councillor and former international aid worker. She campaigns against racism, is co-founder of the viral campaign Three Hijabis to kick racism out of football and is a former National Committee member of Another Europe Is Possible.
Zeynep Demir (MSc) is a psychologist, researcher and lecturer. She works in the research group Socialisation (Prof. Andreas Zick's Lab) at the Faculty of Educational Science and in the Research Networking Office of the German Centre for Integration and Migration Research (DeZIM) Community, at the Institute for Interdisciplinary Research on Conflict and Violence, Bielefeld University. Her research focuses on migration, acculturation, discrimination, racism, and diversity. She is co-host of the award-winning academic podcast ReSearching Diversity Podcast.
Anisa Mahmood is a Senior Labour Policy Researcher and Advisor. Her expertise includes race and discrimination, human rights and foreign policy. She helps develop the Labour Party's Islamophobia policy, organises the annual Islamophobia Awareness Month campaign in Parliament and in 2021 successfully secured the first ever Parliamentary debate on the subject. She also sits on the executive committee of the New Diplomacy Project, which develops the Labour Party's foreign policy.
Asima Qayyum is a creative writer and poet who is passionate about erasing barriers of inaccessibility for people and communities from low socio-economic backgrounds. She has worked on projects advocating for youth to participate in political life and is currently based at Mansfield College focusing on creating inclusive cultures. She has also been involved in various social and creative writing projects in collaboration with Playable City, The Rathbones Folio Prize and The Forward Arts Foundation.
Seema Syeda works in Communications and Campaigns for Another Europe Is Possible, an organisation fighting the politics of Brexit from the left. She leads Another Europe's international anti-Islamophobia campaign and co-authored research reports on the topic in collaboration with Friedrich-Ebert-Stiftung. She has organised campaigns for just climate transition and a Green New Deal and continues to organise for antiracism and migrants' rights.
Nadia Whittome is the Labour MP for Nottingham East. Having previously been a care worker and a hate crime worker, she was elected to Parliament in 2019 at the age of 23, becoming the UK's youngest MP. She has campaigned on issues including migrant and refugee rights, poverty and inequality, LGBTQ+ rights and the climate emergency.
16th November 2023