Episode 12: What future for Europe?
With Ash Sarkar, Mary Kaldor and Gian Giacomo Migone
2nd November 2018
---
Europe has been gripped by crises in recent years that increasingly throw the entire future of the European Union into question. In this first ever 'live audience' event, hosts Zoe Williams and Luke Cooper are joined by three guests that cross generations and perspectives. They explore the history of the union, the distinctive vision of the socialist left for a united Europe free of capitalist exploitation, the entanglement of the project of unity in the continent's history of colonialism, and the contemporary prospects for an internationalist and transformative politics at the European level.
More Podcast episodes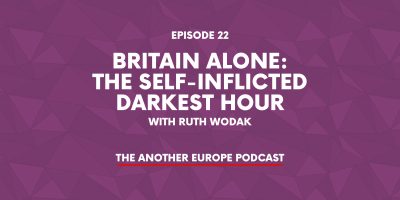 Episode 22: Britain Alone – the self-inflicted darkest hour
With Ruth Wodak. Read more »
---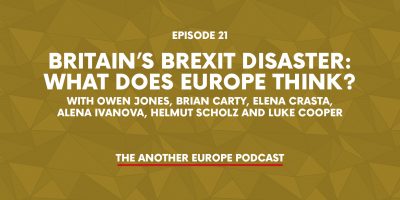 Episode 21: Britain's Brexit Disaster – what does Europe think?
With Owen Jones, Brian Carty, Elena Crasta, Alena Ivanova, Helmut Scholz and Luke Cooper Read more »
---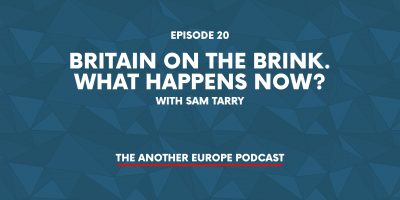 Episode 20: Britain on the Brink. What happens now?
With Sam Tarry Read more »
---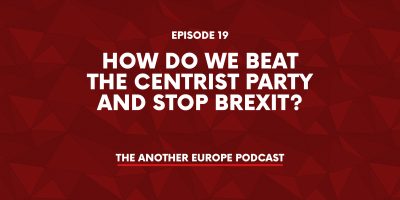 Episode 19: How do we beat the centrist party and stop Brexit?
with Alena Ivanova Read more »
---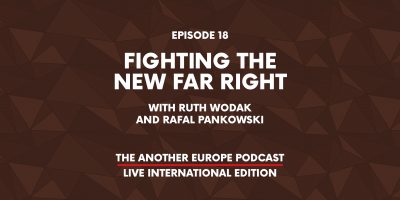 Episode 18: Fighting the new far right
with Ruth Wodak and Rafal Pankowski Read more »
---