EU law does not ban bailout for steel industry
Don't play politics with the Steel crisis, Another Europe Is Possible tells Leave campaigners
1st April 2016
---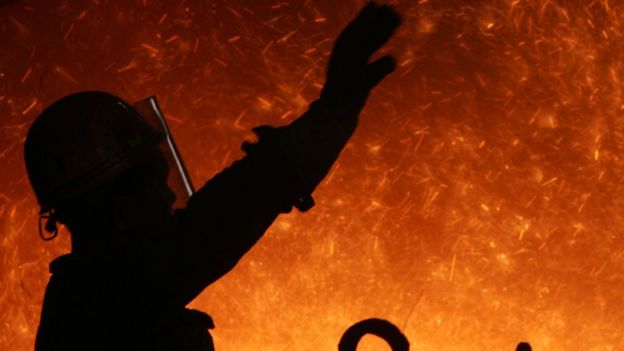 There is no blanket ban in EU law on nationalisation or other 'state aid' to save Britain's steel plants, campaigners said today, as they condemned the EU 'Out' campaigns for playing politics with the steel crisis.
Sam Fowles, Fellow in Law at the University of Birmingham and Another Europe is Possible spokesperson, said:
"There are real people's real jobs at risk. To play politics with them at all is grotesque, but it is egregiously so when the Out campaigns' assertions about EU law have no basis in reality.
"EU law seeks to regulate state intervention in the market to minimise discrimination and unfair competition. But has never included an outright prohibition, a fact affirmed by the European Court of Justice in Essent. Indeed Article 345 of the Treaty on the Functioning of the EU specifically enshrines the right of states to determine the system of property ownership within their own borders."
Additionally, Article 106 of the Treaty on the Functioning of the EU presumes that states will not interfere in free markets – but it allows reasonable state interference for a legitimate aim.
Sam Fowles continued:
"It is a gross falsehood to suggest that steel could be better protected after Brexit. Outside the EU, the UK would be subject to trade agreements on far less preferential terms enforced by private courts that (unlike the European Court of Justice) have no obligation to respect workers or the democratic mandate.
"The crisis of British steel was not caused by the EU. It is the result of a government agenda that is determined to pursue a global race to the bottom. The industry is failing because successive governments have comprehensively failed to pursue far-sighted industrial policies, or address the structural injustice of a global system that rewards companies for outsourcing jobs and procurement to states in which there is no obligation to observe basic human rights, workplace safety, collective bargaining or to pay a fair wage.
"It is only by working together with our European neighbours that we can begin to build economic structures that are fair, efficient and respectful of human dignity."
Luke Cooper, convenor of Another Europe is Possible, added:
"The government should not be allowed to use misrepresentation of EU law to excuse their own failings – and the Out campaigners should be ashamed for such a blatant attempt to trade on misinformation when people's jobs are at risk."
More News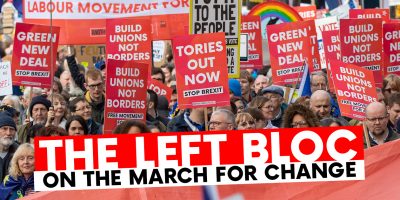 Left Bloc on the March for Change
Join us in the streets on July 20th. Read more »
---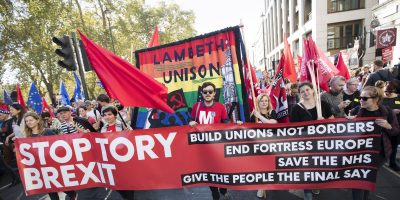 Motion for Labour Party conference 2019
Another Europe is Possible, Labour for a Socialist Europe and Open Labour have launched their motion for Labour Party conference 2019. If you are member of the Labour Party, you should submit it now to your CLP. Read more »
---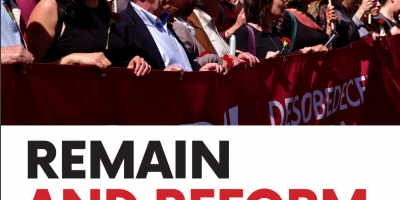 New report: Portugal shows that left wing governments can win inside the EU
A new report authored by Hilary Wainwright, a leading left wing academic and writer, has found that Portugal's socialist government has had major success in delivering a radical anti-austerity manifesto within the EU. Read more »
---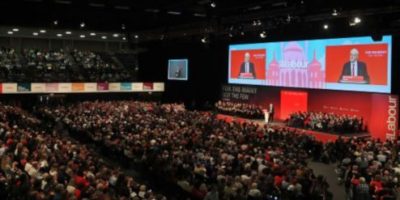 Activists launch anti-Brexit push towards Labour Party conference
Another Europe is Possible has published a motion for Labour conference 2019, alongside Labour for a Socialist Europe and Open Labour. Read more »
---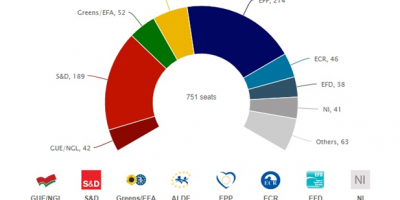 European elections: how should the left vote?
Amelia Womack for the Greens, and Laura Parker and Eloise Todd for Labour, put their case for why the left should vote for them. Read more »
---