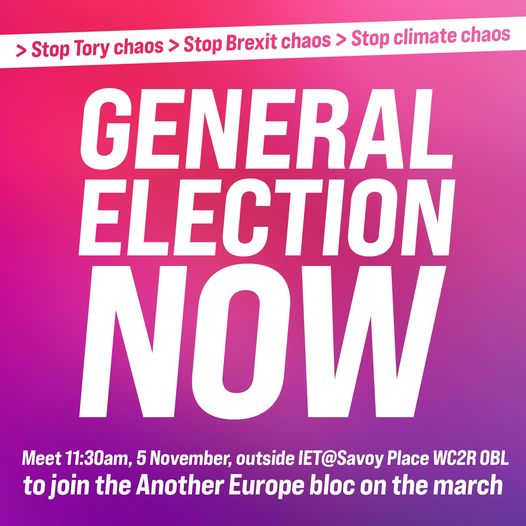 On Saturday 5 November, hundreds of thousands of people from across the country will take to the streets of London to demand a general election and an end to the cost-of-living crisis.
Years of austerity, crony capitalism and Tory Brexit have caused this economic and political disaster. Britain has had two unelected prime ministers in two months. It's time for the people to have their say.
Join our bloc on the People's Assembly demo to demand an end to Tory Rule and Brexit and climate chaos.
We will assemble at 11.30pm next Saturday 5 November outside IET at Savoy Place, London WC2R 0BL
Stop Tory chaos!
Stop Brexit chaos!
Stop climate chaos!
General election NOW.
28th October 2022