Guardian letter: 'The choice is not exit or surrender but how we transform Europe'
Labour politicians say, 'Stay in Europe to change Europe'
20th April 2016
---
Another Europe was pleased to support this letter to the Guardian this week published from a number of Labour politicians. A broad coalition is taking shape committed to a progressive and radical case for 'In'.
***
We are going to vote for Europe, to change Europe. We are tired of the companies that abuse their global status to avoid their tax responsibilities or to play one nation's workers or governments off against others. We want international rules to clamp down on climate change. And we demand humane ways to deal with the growing numbers of migrants and a rebalancing of wealth, income and opportunity across the whole of Europe through new solidarity funds that move as people move.
We know we must stay in Europe if we are ever to get a financial transaction tax; if we are to develop a progressive alternative to TTIP that levels social and environmental protections up, not down; and if we are to build the public platforms for renewable energy, and even new media platforms that are publicly owned and accountable.
We know too that none of this will be easy. But there is no choice. Sovereignty has long escaped national borders and is never coming back. As tough as it is, we have to create a trans-national democratic political and economic union. It is the only hope the left has. If the EU didn't exist we would build it now – different and better, yes – but we would still build it.
This is not Cameron's or the Tories' Europe. This is a Europe inspired by the social and democratic values of Labour. This is a unique moment in which the fate of Britain and Europe will be sealed. The Labour party, Labour members and supporters will be critical. The choice is not exit or surrender but how we transform Europe. Working with social democrats across the continent, victory on 23 June, if we achieve it, is just the starting point for the Europe we want.
Signed – 
John McDonnell MP
Margaret Beckett MP
Clive Lewis MP
Lisa Nandy MP
Emily Thornberry MP
Cat Smith MP
Steve Rotheram MP
Jonathan Reynolds MP
Chris Bryant MP
Rachael Maskell MP
Rebecca Long-Bailey MP
Jo Stevens MP
Louise Haigh MP
Angela Rayner MP
Dave Anderson MP
Richard Burden MP
Peter Dowd MP
Chris Matteson MP
Justin Madders MP
Richard Howitt MEP
Lucy Anderson MEP
Baroness Oona King
Baroness Joan Bakewell
Baroness Massey
Baroness Lister
Baroness Hilton
Baroness Warwick
Lord Rea
Lord Wills
Lord Judd
Lord Foster of Bishop Auckland
More News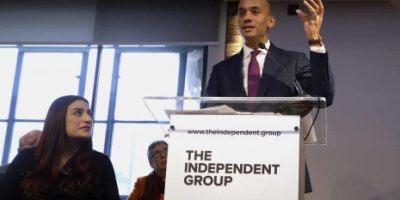 Never mind the splits: we have 5 weeks to stop Brexit
Seven Labour MPs have left the Labour Party. But nothing has changed: we have 5 weeks to stop Brexit. Read more »
---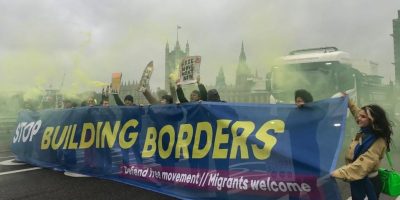 Kill the Immigration Bill - take action on March 1st
Together, we can beat the Tory Immigration Bill - but only if we act. Read more »
---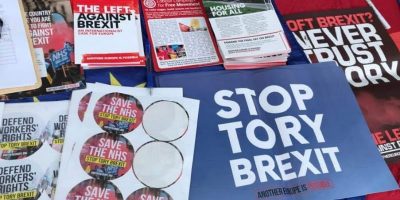 Our last chance? More days of action, 23 and 24 Feb
We will be particularly focusing on areas where we've identified MPs who might need some convincing to vote the right way - but wherever you live, and whatever you can do, save the date and take part!  Read more »
---
Join us this weekend!
We're running stalls, knocking on doors, writing to MPs... Find an event near you. Read more »
---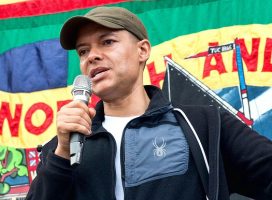 Clive Lewis: Why you should join Another Europe
Become a member today. Read more »
---