Huge rallies across the UK as campaigners form 'Stop Trump' coalition
Movement aims to bring 1 million people onto the streets
30th January 2017
---
In London tonight 30,000 people gathered outside 10 Downing Street to oppose President Trump's so-called 'Muslim Ban' and Theresa May's normalisation of Trump's extremist and divisive agenda.
Tens of thousands people also joined protests and rallies across the UK, including Leeds, Edinburgh, Nottingham, Cambridge, Warwick, Cardiff, Brighton, Birmingham, Sheffield, Falmouth, Cheltenham, Glasgow, York, Preston, Lancashire, Hastings, Bristol, Manchester.
Leading figures from human rights, social justice, environmental and anti-racist campaigns, as well as parliamentarians and faith leaders, including Shami Chakrabarti, Sayeeda Warsi, Ed Miliband, Rabbi Danny Rich (National Refugee Board), Lily Allen, Talha Ahmad (Muslim Council of Britain), Asad Rehman (Friends of the Earth), Kate Allen (Amnesty International), Nick Dearden (Global Justice Now), joined together to send a powerful message to the British government.
Organisers say this is the first step in building a broad-based coalition to oppose the growing wave of racism and xenophobia being fuelled by Donald Trump's policies. They aim to mobilise one million people on the streets of London to reject the UK Government's red carpet treatment of Donald Trump later in the year, and stand up for the rights of refugees and migrants.
Writer and campaigner Owen Jones, who had called for the emergency nationwide protests on social media in response to the Trump 'Muslim ban', said:
"Today the movement against Donald Trump was born on Britain's streets. Tens of thousands in dozens of towns and cities stood against Trump's bigotry and weak Theresa May's complicity. This is just the beginning. We now launch the Stop Trump Coalition and will begin a wave of actions across the UK."
Marina Prentoulis, academic and campaigner said:
"As the European elites turned their backs on refugees and migrants. It was the ordinary people of Greece that stood in solidarity. And rejected the divisions of the extreme right. And tonight I saw the same spirit on the streets of Britain.
Asad Rehman of Friends of the Earth:
"Today tens of thousands of ordinary people sent a message to Donald Trump and Theresa May that not today, and not ever, will we go quietly into the darkness. Our hope lies in building a powerful coalition to reject the politics of hatred and division. And build a movement based on solidarity and justice."
More News
Report: Don't accept this terrible Brexit deal, the case for reform
Another Europe Is Possible launches major new report setting out a series of fundamental problems with the UK-EU Brexit deal  Read more »
---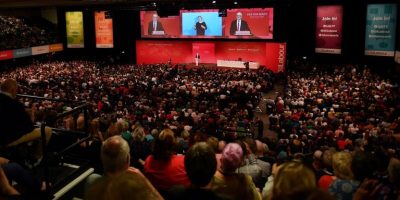 Two motions for Labour conference 2021
This year, Another Europe is urging its supporters in Labour to put forward two vital motions - on migrants' rights and electoral reform. Read more »
---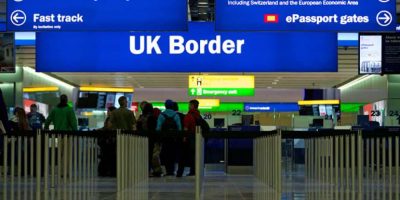 Holyrood candidates pledge not to cooperate with Tories' post-Brexit border regime
Major figures in Scotland have pledged to use the powers of the Scottish parliament to fight back against Westminster's anti-migrant agenda. Read our press release here. Read more »
---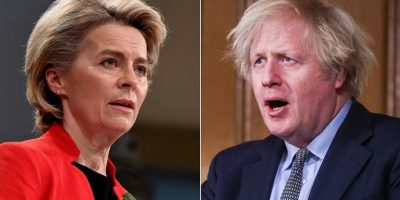 The problem is vaccine monopolies
The latest diplomatic row between the UK and EU is a distraction from the real issue - the prioritisation of profit over human life and good sense. Read more »
---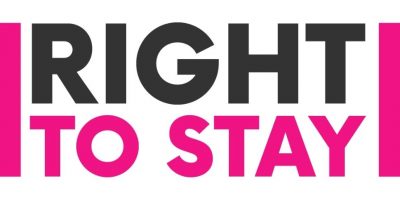 Report: Right to Stay, but how to prove it?
We are now just months away from the June 30th application deadline and it's clear that Settled Status is not working. Read our new report. Read more »
---