Jeremy Corbyn calls for 'real social Europe'
Jeremy Corbyn has asserted the need for a 'real social Europe' that works in the interests of ordinary people
18th December 2015
---
Speaking at a meeting of European socialists in Brussels yesterday, Corbyn affirmed Labour's support of Britain's membership of the EU, but argued that "people across Britain and Europe know that the EU needs to change if it's going to work better for the majority of its people, not just its banks and corporations." He said Labour will be working with other European parties to push for a more accountable and democratic Europe which prioritises jobs, sustainable growth and workers' rights.
As conversations at the EU renegotiations focus on freedom of movement, Corbyn distanced himself from previous Labour calls for a two year ban on EU migrants claiming tax credits. "If somebody is working, paying taxes, doing a job just like anybody else, then surely they deserve access to exactly the same benefits as anybody else", he said.
Beyond the referendum, he laid out his ambition to "build progressive alliances across Europe for real reform" in order to "shape a better European future", and called for "labour market reform to strengthen workers' rights" and "for new rights for elected authorities across Europe to support public enterprise and halt the pressure to privatise services."
While the speech got little attention in the mainstream media, it will be welcomed by anti-austerity and migrant rights campaigners keen to see the Labour Party support an alternative vision for Europe, based on social justice and human rights. 
Photo © Chris Beckett via Flickr  
More News
Report: Don't accept this terrible Brexit deal, the case for reform
Another Europe Is Possible launches major new report setting out a series of fundamental problems with the UK-EU Brexit deal  Read more »
---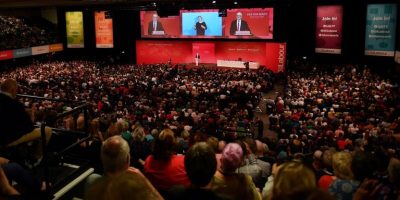 Two motions for Labour conference 2021
This year, Another Europe is urging its supporters in Labour to put forward two vital motions - on migrants' rights and electoral reform. Read more »
---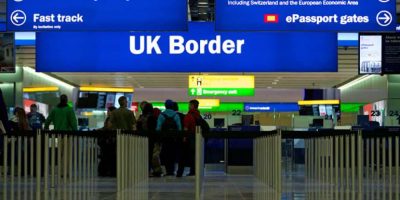 Holyrood candidates pledge not to cooperate with Tories' post-Brexit border regime
Major figures in Scotland have pledged to use the powers of the Scottish parliament to fight back against Westminster's anti-migrant agenda. Read our press release here. Read more »
---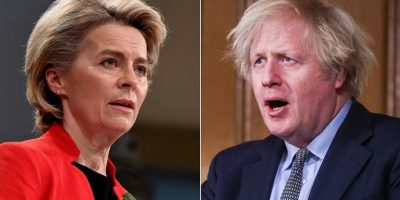 The problem is vaccine monopolies
The latest diplomatic row between the UK and EU is a distraction from the real issue - the prioritisation of profit over human life and good sense. Read more »
---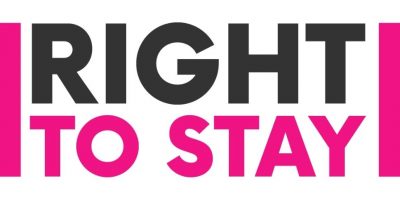 Report: Right to Stay, but how to prove it?
We are now just months away from the June 30th application deadline and it's clear that Settled Status is not working. Read our new report. Read more »
---