Join us fighting Brexit in 2019
In January, MPs are voting on the Brexit deal. Let's start the year by defeating it. Sign up for the weekend of action.
28th December 2018
---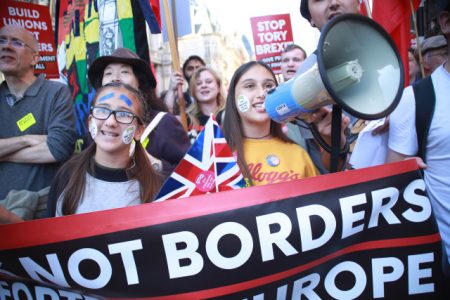 MPs will be voting on the Brexit deal on the week starting January 14, after Theresa May postponed it in December.
We must make sure it falls in parliament, and that the people then get the final say. Whatever happens in January will affect our future for decades. We can stop the Tories in their tracks and make this historic moment the start of a new progressive turn.
Over the past couple of months, hundreds of activists joined our days of action, handing out thousands of leaflets, running stalls, knocking on doors and having conversations about why and how we need to stop Brexit. On the weekend of January 12-13, we are doing it again. We will be campaigning against the Tory deal and for our radical vision to transform Britain and Europe. We will also be mobilising for local protests taking place on the day of the vote.
Sign up today to take part. Get together a team of friends and hit the streets and doorsteps. We will send you all the materials you need, and promote your action on our mailing lists. Fill in the form and we'll soon be in touch.
More News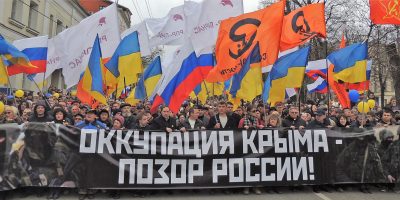 WATCH: No War in Ukraine Rally
An online rally of Russian and Ukrainian human rights defenders and international civil society activists. Read more »
---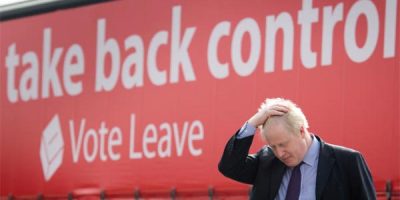 'Towards a less damaging post-Brexit relationship' trade union motion
---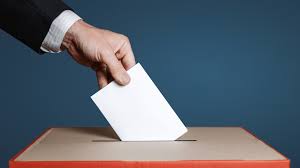 Another Europe elections: run to be on our national committee
Nomination deadline extended to Tuesday 25 January 2022. Read more »
---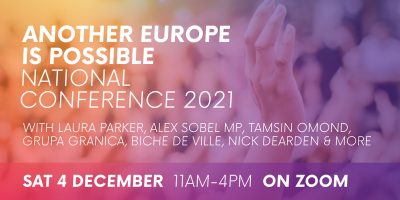 Another Europe National Conference 2021 Recordings & Report
Another Europe's annual members' conference took place via Zoom on Saturday 4 December 2021. Read more »
---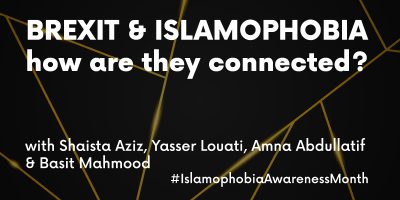 NEW VIDEO: Brexit & Islamophobia - how are they connected?
Watch online now. Read more »
---