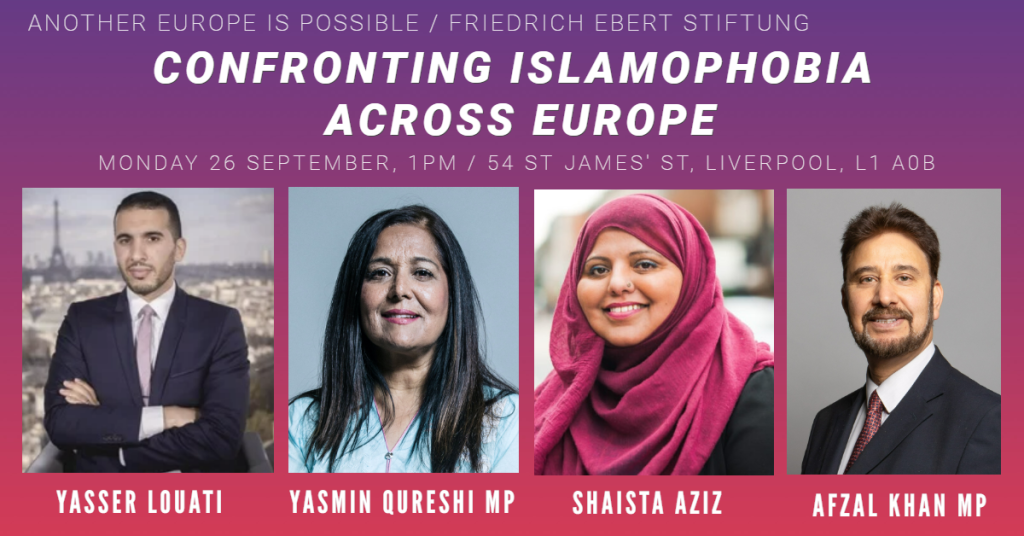 As part of our ongoing campaign against Islamophobia, Another Europe is delighted to invite you to the launch of our report on Islamophobia in France, authored by French civil rights campaigner Yasser Louati.
Date: Monday 26 September 2022, 1pm
Location: Women's Organisation Meeting Rooms, 54 St James' Street, Liverpool, L1 0AB
Speakers:
Yasser Louati is is a French political analyst and human rights advocate based in Paris. He is currently Head of the Committee for Justice & Liberties (CJL) , a transnational human rights and civil liberties organisation. Previously, he was a community organizer from the Paris South Side Banlieues where he lead multiple campaigns against racism, police brutality and mass surveillance. Yasser was also the co-author of the European Report on Islamophobia for two years.
Yasmin Qureshi MP was one of the first female Muslim MPs to be elected to the House of Commons. She headed the criminal legal section of the UN Mission in Kosovo and was later appointed Director of the department of Judicial Administration there. She chaired the Human Rights and Civil Liberties Working Group of the Association of Muslim Lawyers and recently chaired the APPG on Srebrenica.
Shaista Aziz is a Labour Councillor and National Committee member of Another Europe Is Possible. A journalist and campaigner, she is co-founder of the viral Three Hijabis campaign to kick racism out of football.
Afzal Khan MP is currently the shadow minister for legal aid. He became the first Muslim Lord Mayor of Manchester in 2005-6 and served as a Member of the European Parliament (MEP) for North West England from 2014 to 2017. In January 2016, Khan was appointed by the Progressive Alliance of Socialists and Democrats in the European Parliament as Special Representative to Muslim Communities.
This event is part of a pan-European campaign, led by and in solidarity with, Europe's Muslim communities, to challenge the mainstreaming of Islamophobia across the political spectrum. We seek to build a progressive movement for an alternative politics that is radical, inclusive and transnational.
Join Another Europe now to help support our work.
This campaign is supported by Friedrich Ebert Stiftung.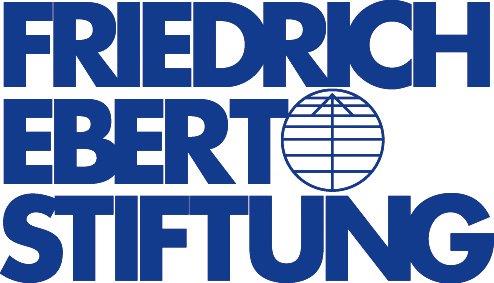 25th August 2022