Leaflets and materials
If you want to do campaigning for Another Europe is Possible, or if you just want some materials, get in touch! We have thousands of posters and leaflets, and we'll post them to you. You can also download the materials on this page and have them printed yourself.
Email info@anothereurope.org for more info.
Posters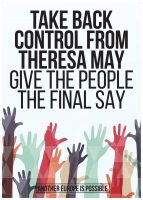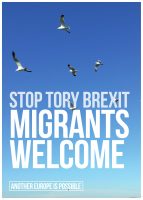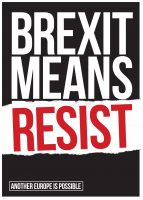 Take back control from Theresa May – download here
Stop Tory Brexit | Migrants Welcome – download here
Brexit means resist – download here
Leaflets
About us | We demand a progressive deal – download here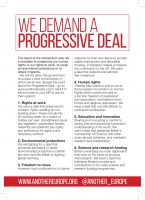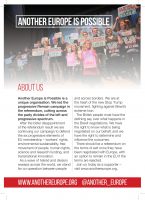 Great Repeal Bill | Don't let the government behead democracy – download here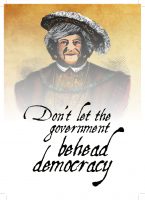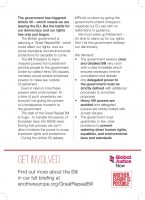 The Alliance for Free Movement – download here