Left Bloc on the March for Change
Join us in the streets on July 20th.
14th June 2019
---

With big name and grassroots speakers to be announced.
Saturday 20th July will see yet another massive demonstration against Brexit. As the Tory Party is taken over by an extreme rightwing Brexiter, the March for Change will provide a vital rallying point for everyone opposed to the politics of Johnson, May and Trump.
As trade unionists, left wingers, greens, progressives and anti-racists, we will be there loud and proud to fight against Brexit and for the world we want to see.
Only an agenda of hope and solidarity can beat Brexit, a radical challenge to the status quo. If we see a repeat of the 2016 campaign, with the establishment in charge, we will lose.
On July 20th, we will march for:
Decent jobs and homes for all

A Europe-wide green new deal

Workers' rights and a living wage across Europe. Scrap all anti-union laws

Free movement for all – no to Fortress Europe

An economy that serves the many not the few, with democratic ownership and control

A Europe that challenges the power of big corporations, with tough regulation and taxes

A well-funded, entirely publicly owned and run NHS
Join the Facebook event here.
More News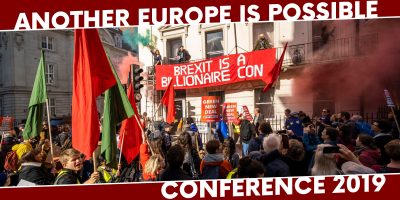 December 14: Another Europe conference 2019
Register now for our democratic members conference. Read more »
---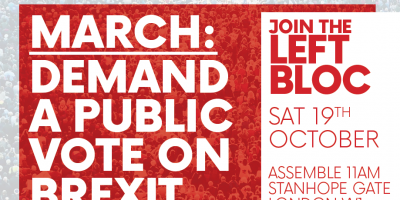 March with us: demand a public vote on Brexit
On October 19th, we need a huge show of strength. March with us to demand a public vote. Read more »
---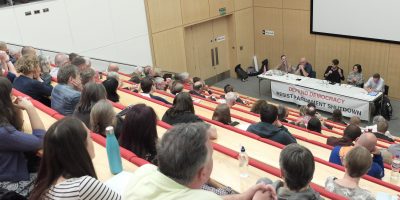 Remain, Reform, Revolt - reports from our meetings so far
We have been touring the country with a series of activist meetings. Get in touch to organise one in your area. Read more »
---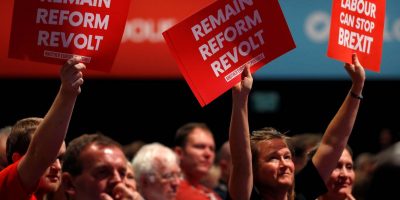 Full report: what happened at Labour conference?
This year's Labour conference was a dramatic event, in which left wing anti-Brexit activists drove the agenda, writes our national organiser Michael Chessum Read more »
---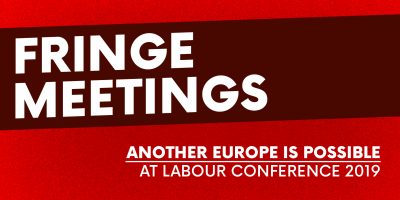 Fringe meetings: Another Europe at Labour conference
Our meetings around the Labour conference fringe and The World Transformed Read more »
---