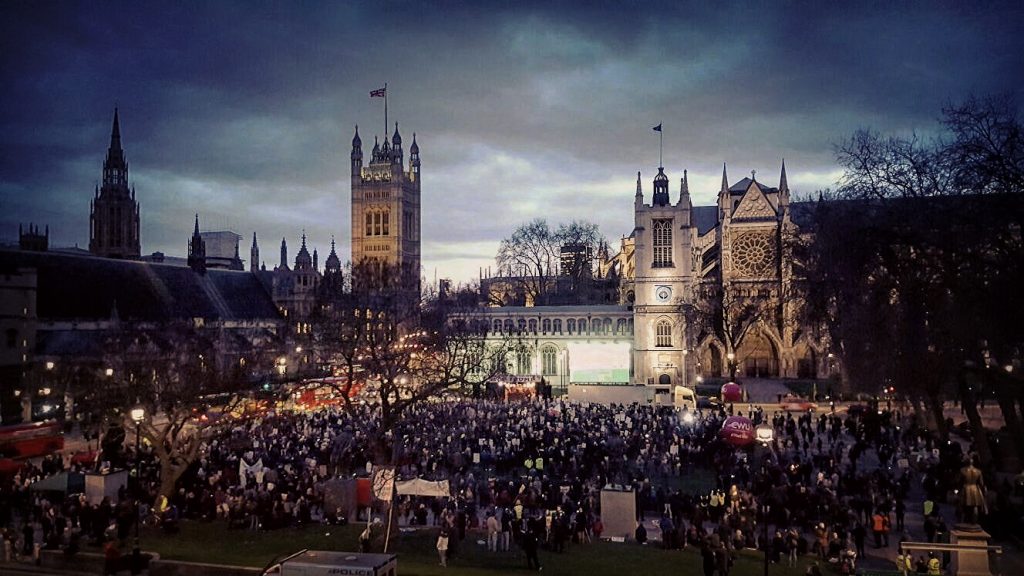 You know that there is something wrong when your best allies are unelected barons. But on Wednesday evening, the House of Lords voted by 358 votes to 256 to defeat the government and put forward some guarantees for the rights of European citizens living in the UK.
This is a kick in the teeth for Theresa May – and it is a victory for everyone who has campaigned against the government's policy of threatening our fellow citizens with deportation so that it can use them as bargaining chips in trade negotiations.
What exactly passed?
The amendment passed by the Lords is not as good as what failed to pass in the House of Commons in February. But it does state that, within 3 months of Article 50 being triggered, the government "must bring forward proposals to ensure that [European] citizens […] continue to be treated in the same way with regards to their EU derived-rights and, in the case of residency, their potential to acquire such rights in the future." 
This is a big improvement on the government's current plans, under which European migrants have no guarantees whatsoever.
What happens now? 
Because the House of Lords has intervened, the House of Commons will now debate the amendment, probably between March 13th and March 15th. The government will, shamefully, vote against the amendment, as will the rightwing Democratic Unionist Party (DUP). That means that, in order for the amendment to pass, there will have to be Tory rebels – and every Opposition MP will have to show up and vote.
Who is on the right side of democracy?
Not Theresa May. The referendum result gives the government no mandate whatsoever for the kind of chaotic, brutal Brexit it is pursuing. It has even less democratic right to threaten 3 million people with deportation.
What should I do?
We don't have much time. Another Europe is consulting with allies about some big, collective actions around the vote. In the meantime, it is essential that everyone who supports the most basic rights of our fellow citizens stands up for them. That means:
Writing to your MP immediately, urging them to be present at the vote and to vote for the Lords amendment.
Pressuring Conservative MPs in any way possible to vote against the government whip on this basic matter of conscience.
Watch this space.
3rd March 2017