Nationwide speaker tour announced
Today, Another Europe is Possible is announcing the first wave of dates for a nation-wide speaker tour in late May and early June.
10th May 2016
---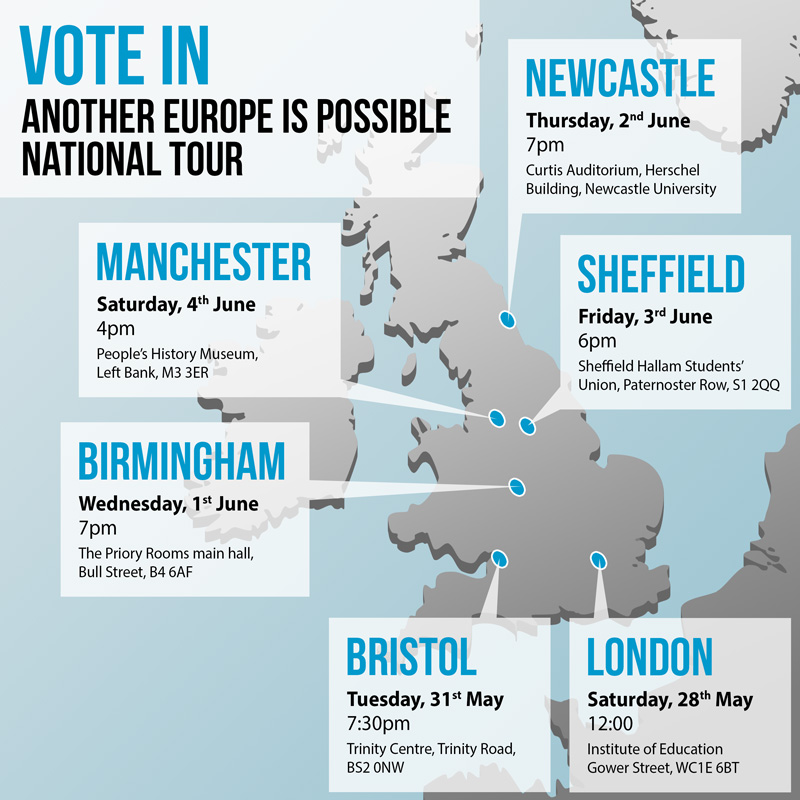 We'll be starting with our national event in London on 28th May with Yanis Varoufakis, John McDonnell and a host of other amazing speakers and interactive sessions.
Then we're off around the country, with speakers including Owen Jones, Caroline Lucas, Clive Lewis, Matt Wrack, Salma Yaqoob, Jean Lambert, Louise Haigh, Natalie Bennett, Kerry McCarthy – and a host of local campaigners and trade unionists.
Here are the dates:
These are just the first wave of dates to be announced. Stay tuned for another set of dates and cities in the coming days.
More News
Report: Don't accept this terrible Brexit deal, the case for reform
Another Europe Is Possible launches major new report setting out a series of fundamental problems with the UK-EU Brexit deal  Read more »
---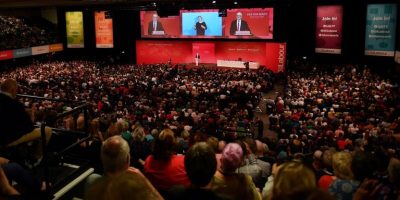 Two motions for Labour conference 2021
This year, Another Europe is urging its supporters in Labour to put forward two vital motions - on migrants' rights and electoral reform. Read more »
---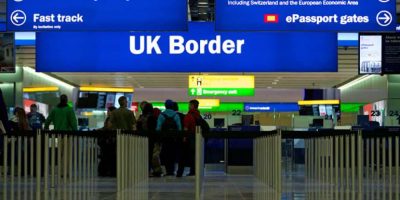 Holyrood candidates pledge not to cooperate with Tories' post-Brexit border regime
Major figures in Scotland have pledged to use the powers of the Scottish parliament to fight back against Westminster's anti-migrant agenda. Read our press release here. Read more »
---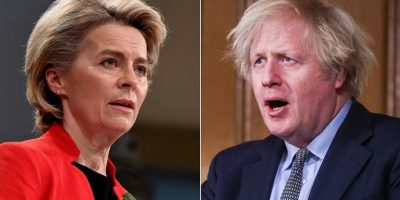 The problem is vaccine monopolies
The latest diplomatic row between the UK and EU is a distraction from the real issue - the prioritisation of profit over human life and good sense. Read more »
---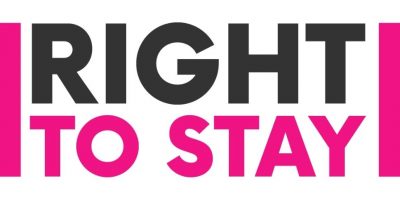 Report: Right to Stay, but how to prove it?
We are now just months away from the June 30th application deadline and it's clear that Settled Status is not working. Read our new report. Read more »
---