Nationwide speaker tour announced
Today, Another Europe is Possible is announcing the first wave of dates for a nation-wide speaker tour in late May and early June.
10th May 2016
---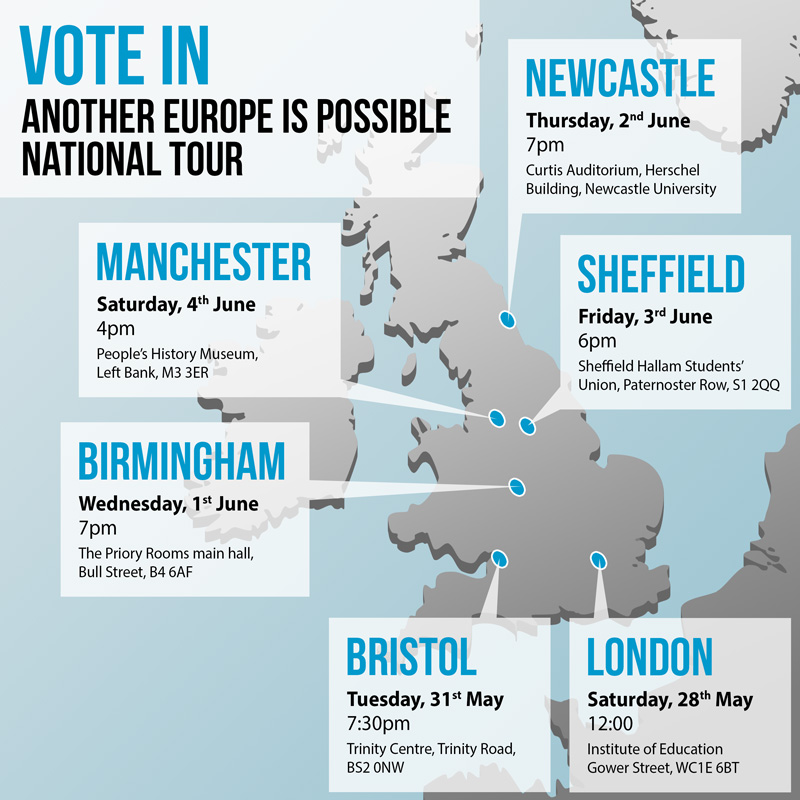 We'll be starting with our national event in London on 28th May with Yanis Varoufakis, John McDonnell and a host of other amazing speakers and interactive sessions.
Then we're off around the country, with speakers including Owen Jones, Caroline Lucas, Clive Lewis, Matt Wrack, Salma Yaqoob, Jean Lambert, Louise Haigh, Natalie Bennett, Kerry McCarthy – and a host of local campaigners and trade unionists.
Here are the dates:
These are just the first wave of dates to be announced. Stay tuned for another set of dates and cities in the coming days.
More News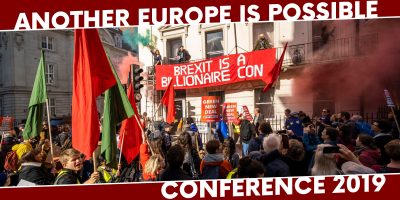 December 14: Another Europe conference 2019
Register now for our democratic members conference. Read more »
---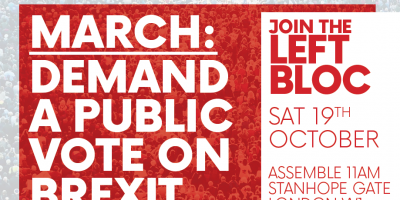 March with us: demand a public vote on Brexit
On October 19th, we need a huge show of strength. March with us to demand a public vote. Read more »
---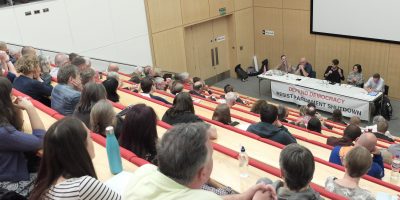 Remain, Reform, Revolt - reports from our meetings so far
We have been touring the country with a series of activist meetings. Get in touch to organise one in your area. Read more »
---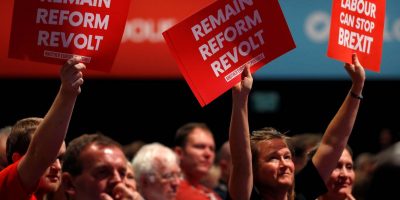 Full report: what happened at Labour conference?
This year's Labour conference was a dramatic event, in which left wing anti-Brexit activists drove the agenda, writes our national organiser Michael Chessum Read more »
---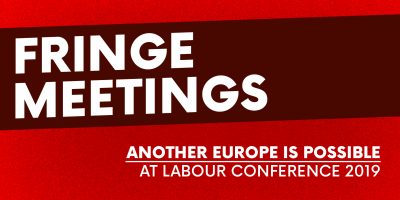 Fringe meetings: Another Europe at Labour conference
Our meetings around the Labour conference fringe and The World Transformed Read more »
---