Open letter to Angela Merkel
500+ lawmakers and academics call for entire eurozone to share the cost of the pandemic with the use of euro bonds.
9th April 2020
---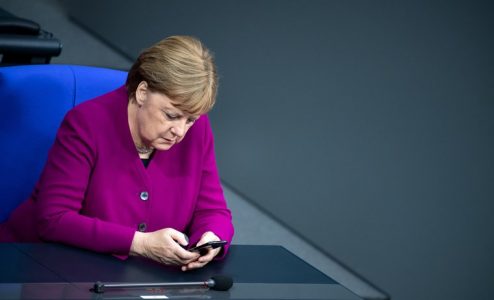 A meeting of eurozone finance ministers ended on April 8 without agreement on how to pay the huge costs of dealing with the COVID-19 pandemic, the Financial Times reports. Italian and Dutch ministers had disagreed sharply over the idea of 'coronabonds' – a form of shared debt. Northern European governments were also unwilling to remove conditions on loans from the European Stability Mechanism, a fund that has been set up to help eurozone economies in difficulty.
Before the meeting started, more than 300 political scientists, historians, sociologists, economists and international experts from thirty European countries published an open letter to the German Chancellor, Angela Merkel. The signatories, including two Nobel laureates, more than twenty MEPs, the former head of the International Atomic Agency and the general secretary of the European Trade Union conference, call upon Merkel to support the creation of European bonds to finance economic recovery from the coronavirus pandemic.
Here is the full text of the letter:
Sehr geehrte Frau Kanzlerin,

Throughout the coronavirus outbreak – as so many times before – you have shown leadership for your country. Both as a chancellor and as a physicist you grasped the depth of the sanitary emergency and the challenges it represents to Europe as a whole.

We now turn to you as German and European citizens to ask you, in the best tradition of German European policy, to lead a united European response to the economic and financial crisis prompted by this pandemic.

With great concern we witness growing anger, acrimony and resentment between countries in the South and the North of Europe. An epidemic knows no barriers between North and South, nor should it be permitted to create them. Rather, as an existential threat to the European Union as a whole, it calls for new forms of European solidarity.

Unless such new forms of European solidarity will be found, some countries will be facing far deeper consequences than others. This alarms us. We know Germany remembers the dramatic recession it suffered after the First World War. If the other European countries had prevented that recession, how would history have played out? Wasn't the European Union created precisely to write a different history?

Since the end of WWII, Germany, more than any other country, has had the capacity to learn from its bitter past. The immediate reform of its armed forces and, above all, the painful but rigorous facing of individual and collective atrocities, are and remain the foundation of a new Germany as well as important aspects of a European heritage.

In difficult circumstances your country's vision for Europe has prevailed over even legitimate national claims. No supporter of a United Europe can forget the lifelong commitment of Willy Brandt to a European Germany as opposed to a German Europe. A commitment shared by Helmut Kohl, who gained his place in history as an essential partner of a virtuous exchange between the creation of the euro and the immediate unification of Germany, which came about through dialogue and in solidarity with Europe as a whole.

The present pandemic is an unforeseen emergency that calls for similar dialogue and solidarity, in the ultimate interest of everybody concerned.

European bonds, tied to this context but of much greater historical significance, are the necessary guarantee and fulfillment of the efforts made by the European Central Bank and individual nations. As suggested by leading German and European economists such a proposal would allow to tackle an emergency that could otherwise turn into a eurozone crisis and, ultimately, into a social and economic tragedy. A century ago, European nations did not listen to the advice of John Maynard Keynes and other leading economists and thinkers, with catastrophic consequences. We must not make the same mistake now.

It is of paramount importance to act now and show the people of Europe that we are actually doing so in an extraordinary way. We ask you to lead this action in the European Council, signalling to the world that Europeans stand together in the face of this crisis and are ready to do whatever it takes to preserve our union and in fact strengthen it in the face of hardship.

We are confident, sehr geehrte Frau Merkel, that this will happen under your tenureship and add to your legacy as Bundeskanzlerin and as a great European.

Sincerely yours,

Alberto Alemanno – Jean Monnet Professor in EU Law at HEC Paris – Paris, France

Sigrún Aðalbjarnardóttir – Professor Emeritus – Reykjavík, Iceland

Carolina Alves – Research Fellow in Heterodox Economics University of Cambridge – Cambridge, UK

Natalia Alves – University Professor – Lisbon, Portugal

Rasmus Andresen – MEP – Germany

Milan Antonijevic – Director, Open Society Foundation Serbia – Belgrade, Serbia

Marie Arena – MEP – Belgium

Angeles Arevalo – Research Scientist at CSIC – Madrid, Spain

Maria Teresa Grande Azañedo – European Projects Office, CIEMAT – Madrid, Spain

Hans Bacher – Professor at University of Linz – Austria

Johann Bacher – Professor of Sociology – Austria

Donatella Badin – Retired Academic – Belgium

Angela Bail – Artist – La Hulpe, Belgium/Germany

Christoph Bail – Minister Councellor, European Commission rtd – Stamberg, Germany

Amanda Baker-Frommholz – Teacher – Berlin, Germany

Susanna Balcells – Professor in Genetics at Universitat de Barcelona – Barcelona, Spain

Antonio Barbadilla – Professor in Genetics, University Autonoma Barcelona – Barcelona, Spain

John Barnes – Professor – Germany

Anthony Barnett – Writer and activist – Oxford, UK

Eugenio Barone – Professor of Biochemistry, Sapienza University of Rome – Rome, Italy

Quique Bassat – ICREA Research Professor, Barcelona Institute for Global Health, ISGlobal – Barcelona, Spain

Alberica Bazzoni – British Academy Postdoctoral Fellow at University of Warwick – UK

Catherine Bearder – former MEP – UK

Elias Bechere – Researcher – Spain

James Beechey – Art Historian – London, UK

Andrea Bellelli – Full Professor of Biochemistry, Sapienza University of Rome – Rome, Italy

Brando Benifei – MEP – Italy

Volker Berghahn – Seth Low Professor Emeritus of History – New York, USA

Violeta Berisha – UNHCR Ambassador – Prishtina, Kosovo

Felice C. Besostri – former Italian Senator, 1996-2001 and Member of PACE – Milano, Italy

Hans Blix – Director General Emeritus of the IAEA – Vienna, Austria

Cinthia Bianconi – President Adriano Olivetti Foundation – Rome, Italy

Anna Bigas – PhD Cell Biology – Barcelona, Spain

Akeel Bilgrami – Professor of Philosophy at Columbia University – New York, USA

Marja Bijl – Vicepresident PES WOMEN – Rotterdam, Netherlands

Emmanouil Bikakis – Consultant – Athens, Greece

Benjamin Bodson – Academ. Assist. In EU Law at UCLouvain & City Councillor – Liege, Belgium

Floriana Bondanese – Lawyer – London, UK

Irina Bondarevskaya – Associate professor, University of Educational Management NAES – Kiev, Ukraine

Maria Carmela Bonaccorsi – Researcher, Sapienza University of Rome – Rome, Italy

Simona Borselli – Philosopher – Capri, Italy

Mario Bova – Ambassador, former Director General for Europe, Ministry of Foreign Affairs – Italy

Franziska Brantner – former MEP and current MdB, Grünen – Berlin, Germany

Giovanni Brauzi – retired Italian Diplomat – Rome, Italy

Tim Brighaus – lately Commissioner for London Schools – Oxford, UK

Judith Bunting – former MEP and filmmaker – UK

Marius Busemeyer – Professor of Political Science, University of Konstanz – Germany

Ana Paula Caetano – Professor of Education – Lisboa, Portugal

Joanne Callaghan – Artist – Northwich, UK

Sari Cantrill – BA German/ PGCE German – Nottingham, UK

Gustavo Cardoso – Full Professor Media and Society – Lisboa, Portugal

Ian Carter – Professor of Political Philosophy at University of Pavia – Italy

Paula Casal – ICREA Professor of Political Philosophy – Barcelona, Spain

Roger Casale – New Europeans

Raquel Garcia-Castellanos – Molecular Biology Researcher – Barcelona, Spain

Stephan Castles – Honorary Professor in Sociology at University of Sydney – Australia

Yohann Chaigneau – Economist BEI – Luxembourg, Luxembourg

Sandra Chistolini – Professor of Education, University of Rome 3 – Rome, Italy

Kerry Ann Christelow – Business Change Manager – Oxford, UK

Philip Cole – Former Head of English Translation Service at European Parliament – UK

Roberto Contestabile – Associate Professor of Biochemistry, Sapienza University – Rome, Italy

Hélène Conway-Mouret – Vice-présidente du sénat Paris, France

Valerio Consalvi – Associate Professor of Biochemistry, Sapienza University – Rome, Italy

Luke Cooper – Consultant researcher at London School of Economics, CCS – London, UK

Melinda Cooper – Professor of Sociology and Social Policy – Canberra, Australia

Manuel Cortes – General Secretary TSSA – London, UK

Colin Crouch – Sociologist – Oxford, UK

José M. Cuezva – Professor of Biochemistry and Molecular Biology at Unversidad Autónoma de Madrid – Spain

Rosa D'Amato – MEP – Italy

Veena Das – Professor of Anthropology at Johns Hopkins University – Baltimore, USA

Donatella Della Porta – Professor of Political Science at Scuola Normale Superiore – Florence, Italy

Petra De Sutter – MEP – Belgium

Laura De Vito – Research Fellow – Italy/ UK

Mara Dierssen – Neuroscientist, MD, PhD Centre Genomic Regulation – Barcelona, Spain

Caterina Di Fazio – Maastricht University/Agora Europe Co-founder – Maastricht, Netherlands

Zefi Dimadama – Vice President PESWOMEN / Dep. Spokesperson KINAL, PASOK – Athens, Greece

Milos Djajic – Independent Associate at Academy of Arts in Novi Sad – Serbia

Pascal Durand – MEP – France

Carmen Dutu – Associate Professor at Dimitrie Cantemir Christian University – Bucharest, Rumania

Jill Ebrey – Research Associate in Sociology – University of Manchester, UK

David Edgerton – Professor of Modern British History at King's College – London, UK

David Edye – University Teacher – London, UK

Annika Elm, Senior Lecturer in Education – Gavle, Sweden

Ionas Erb – Bioinformatician – Barcelona, Spain

Guillem Anglada Escude – Research Fellow in Space Science, Barcelona, Spain

Roberto Esposito – Professor Scuola Normale Superiore – Pisa, Italia

Richard Etienne – Professeur émérite en sciences de l'éducation – Montpellier, France

Trevor Evans – Professor of Economics – Berlin, Germany

Daniel Innerarity – Professor of Political Philosophy at University of the Basque Country – Spain

Stefano Fachin, Professor of Economic Statistics, Sapienza University – Rome, Italy

Nick Fahy – Research Fellow at University of Oxford – Oxford, UK

Anna Falcone – Avvocato – Rome, Italy

Ana Maria Falu – Emeritus Professor National University of Cordoba – Cordoba, Argentina

Emanuele Felice – Professor of Political Economy, Università di Chieti-Pescara – Italy

Roberto Ferrari – Associate Professor – Parma, Italy

Josep Ferret Mas – Lecturer in Philosophy – Barcelona, Spain

Mark Flear – Reader in Law at Queen's University Belfast – Belfast, northern Ireland

Marc Fleurbaey – Robert E. Kuenne Professor of Economics and Humanistic Studies – Princeton, USA

Valentina Ficola – Veterinarian – Italy

Vincenzo G Fiore – Instructor – New York, USA

Michele Fiorillo – CIVICO Europa /Scuola Normale Superiore – Verona, Italia

Annarita Fiorillo, Researcher in Biomedical Sciences, Sapienza University – Rome, Italy

Carlton Fitzgerald – Professor University of Oradea – Romania

Paolo Fontana – Presidente Associazione Chernobyl di Maranello, MO – Formigine, Italy

Jack Franco – DiEM25 UK National Collective – London, UK

Jean Franco – Student at the University of Oxford, London, UK

Joachim Frank – Professor at Columbia University; 2017 Nobel Prize in Chemistry – New York, USA

Isabel Freire – Associate Professor University of Lisbon – Lisbon, Portugal

Christian Freksa – Research Professor of Cognitive Systems – Bremen, Germany

Carlos del Fresno – Biomedical Researcher – Madrid, Spain

Ute Frevert – Director, Max Planck Institute for Human Development – Berlin, Germany

Luis Miguel Garcia-Segura – Research Professor at CSIC – Madrid, Spain

Timothy Garton Ash – Professor of European Studies, University of Oxford – Oxford, UK

Matteo M. Galizzi – Behavioural Economist, LSE – London, UK

Giorgio Giardina, Assistant Professor Structural Biology, Rome, Italy

Geoff Gibas – Communications Strategist/ Covid19 Best Practice Task Force – Bulle, Switzerland

Dr Chirs Gifford, Postgraduate Course Director, Huddersfield, UK

Andrea Glauser – Sociologist, Professor of Cultural Studies – Vienna, Austria

Raphaël Glucksmann – MEP – France

Santiago Goicoechea – Development Economist – Madrid, Spain

Jason Gold – Photographer – Skopje, northern Macedonia

Ana Gomes – former MEP – Portugal

Cécilia Gondard – National Secretary, Parti Socialiste – France

Alec Goodall – HNC Buisness and Finance – Aachen, Germany

Sandro Gozi – MEP – France

Thomas Graf – Scientist – Spain

Piero Graglia – Professor of History of European integration at University of Milan – Milan, Italy

Stephany Griffith-Jones – Emeritus Professorial Fellow, IDS, Sussex University – Sussex, UK

Gianluca Grimalda – Senior researcher at the Kiel Institute for the World Economy – Kiel, Germany

Daniel Grinberg – Professor of Genetics, University of Barcelona – Barcelona, Spain

Margin Grubinger – Professor Mozarteum Salzburg, Percussionist – Salzburg, Austria

Enrique Guerrero – former MEP – Spain

Francisco Guerreiro – MEP – Portugal

Bernard Guetta – MEP – France

Catherine Guicherd – Senior Consultant in humanitarian assistance – France

Albert Diaz Guilera – Professor – Salou, Catalonia

Sacriste Guillaume – Assistant professor in political science Université Paris 1 – Paris, France

Paula Guimarães – Assistant professor – Lisbona, Portugal

Nicole Tutiaux Guillon – Professor Emeritus in Science of Education – Vertou, France

José Gusmão – MEP – Portugal

Colin Hay – Professor of political science, Institut d'Etudes Politiques – Paris, France

Antonio Sánchez Herranz – Retired scientific from Hospital Ramón y Cajal – Madrid, Spain

Tamara Hervey – Jean Monnet Professor of EU Law – Sheffield, UK

Susan Himmelweit – Emeritus Professor of Economics, Open University – UK

Felix Hoffmann – coordinator Take a Break from Brexit – Breisach, Germany

Dominik Hoffmann – Artist – Freiburg, Germany

Bojana Culum Ilic – Associate professor in Education – University of Rijeka – Croatia

Marita Imhäuser – Krauß, Pensioneer, Fernwald, Germany

Michael Jacobs – Professor of Political Economy, University of Sheffield – Sheffield, UK

Harold James – Professor of History and International Affairs – Princeton, USA

Sheila Jasanoff – Professor of Public Policy – Cambridge, USA

Francisco Javier – Head director university library – Madrid, Spain

Christoph Jetter – Psychiatrist, Hamburg, Germany

Janina Jetter – Translator – Oxford, UK

Michael Jonas – Sociologist – Vienna, Austria

Ben Judah – Author and fellow at the Hudson Institute – London, UK

Naila Kabeer – Professor, International Development and Gender Studies – London, UK

Mary Kaldor – Professor of Global Governance, London School of Economics – London, UK

Nathalie Karagiannis – Poet and researcher – Barcelona, Spain

Andreas Kalyvas – Associate Professor of Politics -, Greece

John Katsillis – Professor of Education – University of Patras, Greece

Savvas Katzikides – University of Cyprus – Cyprus

Michaela Kauer – Senior Official in Public EU Affairs – Vienna, Austria

Alexandre Z. Khan – Researcher and Entrepreneur – Paris, France

Jude Kirton-Darling – former UK MEP – Bruxelles, Belgium

Sue Konzelmann – Reader in Management, Birbeck, University of London – UK

Arndt Kohn – former German MEP, SPD – Stolberg, Germany

Jürgen Kocka – Professor Emeritus für Geschichte, Freie Universität Berlin – Berlin, Germany

Martin Krauß – Dipl. Kfm. – Fernwald, Germany

Robert Kunst – Professor of Economics – Vienna, Austria

Aurore Lalucq – MEP – France

Johannes C. Landman – Ambassador of the Netherlands, rtd – Netherlands/France

Emilio Lastrucci – Professor University of Basilicata – University La Sapienza – Rome, Italy

Simona Laurian-Fitzgerald – Associate professor social study University of Oradea – Romania

Pilar Lauzurica – Researcher – Madrid, Spain

Marc Lazar – Professor of history and sociology, Institut d'Etudes Politiques – Paris, France

Yolanda Leask – Designer – Berlin, Germany

Carole Leathwood – Professor Emeritus – UK

Jo Leinen – former German MEP, SPD – Germany

Eveline Le Roy – Coordinator international relations VIVES University of Applied Sciences – Kortrijk, Belgium

Sonja Licht – Belgrade Fund for Political Excellence and Steering Board of Belgrade Security Forum – Belgrade, Serbia

Beate Littig – Dozent, Institute for Advanced Studies – Vienna, Austria

Jose J. Lucas – CSIC Research Professor – Madrid, Spain

Nora Lustig – Professor of Economics – New Orleans, USA

Aurelie Mahalatchimy – CNRS permanent Researcher – Aix-en-Provence, France

Grégoire Mallard – Professor of Anthropology and Sociology, Graduate Institute Geneve – Switzerland and Germany

Josef Mitterer – Philosopher, Professor Emeritus, University of Klagenfurt – Austria

Andrea Mommone – Historian at University of London – London, UK

Jorge Marcano – Master of Work and Organisational Psychology – Vienna, Austria

Gemma Marfany – Professor of Genetic/ Universitat de Barcelona – Barcelona, Spain

Chiara Mariotti – Development Economist – London, UK

Dora Marucco – Professor of history of political institutions – Torino, Italy

Giorgio Maran – Writer and activist – Varese, Italy

Massimo Matteoli – Avvocato – Empoli, Italy

Marisa Matias – MEP – Portugal

Roulla Mavronikola – former MEP – Cyprus

Grzegorz Mazurkiewicz – Professor at Jagiellonian University – Krakow, Poland

Karen Melchior – MEP – Denmark

Yves Mény – Emeritus President European University Institute – France

Antonio Metastasio – Consultant Psychiatrist – London, UK

Adriana Erica Miele – Professor of Biochemistry and Biophysics, Sapienza University – Rome, Italy

Anna Migone – Student at Oxford University – Oxford, UK

Gian Giacomo Migone, former chair Foreign Relations Committee, Senate of the Republic of Italy – Italy

Niccolo Milanese – Director European Alternatives – Paris, France

Sadia Mir – Academic in economics & policy, WUNRN EU – Bruxelles, Belgium

Emilia Mira – Scientist – Mardid, Spain

Dorota Misieuk – Professor at University of Bialystok – Poland

Shaffaq Mohammed – former MEP – UK

Simon Mohun – Emeritus professor of political economy, Queen Mary University – London, UK

Aixa V Morales – Neuroscientist at Cajal Institute/ CSIC – Madrid, Spain

Federico M. Mucciarelli – Full Professor of Business Law – Modena, Italy

Fabian Muniesa – Professor of Social Science – Paris, France

Andrew Mycock – Reader in Politics at University of Huddersfield – Huddersfield, UK

Dr Johnna Montgomerie – Head of Department, European and International Studies, King's College – London, UK

Secui Monica – Associate Professor University of Oradea – Oradea, Romania

Jose Juan Moreso – Professor of Legal Philosophy Pompeu Fabra University – Barcelona, Spain

Richard Murphy – Professor of Practice in International Political Economy, City University – London, UK

Sandro Natalini – Former city councillor – Rome, Italy

Marta Navarrete – Neuroscientist – Madrid, Spain

Katarzyna Anna Nawrot – Committee of Future Studies Poland 2000 Plus, Polish Academy of Sciences – Poland

Graham Newell – Director at IRIS Connect, Brighton, UK

Lucy Nethsingha – former MEP – UK

Ines Newman – Honorary research fellow, De Montfort University – London, UK

Michael Newman – Jean Monnet Personal Chair – London, UK

Andrea Nightingale – Professor of Geography – Oslo, Norway

Thomas Nowotny – Dozent at University of Vienna/ ex-diplomat – Vienna, Austria

Laura Ochoa – Postdoc PhD – Logrono, Spain

Maria Odete Valente – Professor of Science Education University of Lisbon – Lisbon, Portugal

Simone Oggionni – chair culture department Articolo Uno/LeU – Rome, Italy

Serena Olsaretti – Professor, Catalan Institution for Research and Advanced Studies – Barcelona, Spain

Martin O'Neill – Senior Lecturer in Political Philosophy – York, UK

Grace O'Sullivan – MEP – Ireland

Francesco Palermo – Professor of Law, University of Verona, former Italian Senator, Member of the Scientific Committee of the EU Fundamental Rights Agency – Bolzano, Italy

Theo Panaritis – Customer Education Specialist – Athens, Greece

Maria Antonia Panasci, Doctoral Researcher, Durham, UK

Giovanni Paoloni, Director – Postgraduate School for Archival and Library Heritage, Università "La Sapienza" – Rome, Italy

Jesus M Paramio – Head of Molecular Oncology Unit CIEMAT and Biomed ResInst Hosp Univ "12 de Octubre" – Madrid, Spain

Prabhat Patnaik – Professor Emeritus, Jawaharlal Nehru University – New Delhi, India

Chris Paul – Mobilities Justice Researcher – Manchester, UK

Fátima Pereira – Associate Professor with Habilitation – Porto, Portugal

Gabriele Pessl – Sociologist, – Austria

Theofanis A. Petkos – Software Engineer – Athens, Greece

Sotrios Pilchos – Insurance Agent/ BA, Hons and MBA – Athens, Greece

Andrea Pisauro – Researcher in Experimental Psychology – University of Oxford, UK

John Polanyi – Professor of Chemistry, Nobel Laureate, University of Toronto – Canada

Andrea Porcarelli – Associated Professor of Pedagogy in Padua University – Padova, Italy

Paola Poldelmengo – former teacher, Law and Economics – Treviso, Italy.

Stefano Prato – Managing Director, Society for International Development, SID – Italy

Omri Preiss – Managing Director, Alliance4Europe – Bruxelles, Belgium

Christina Preston – Professor of Education Innovation – UK

Teresa Pullano – Assistant Professor in European Global Studies – Basel, Switzerland

Hillel Rapoport – Professor of Economics – Paris, France

Antonio Maldonado Rico – Profesor de la Universidad Autónoma de Madrid – Spain

Inigo González-Ricoy – Associate Professor, University of Barcelona – Barcelona, Spain

Andrea Rigon – Associate Professor at University College London – London, UK

John E. Roemer – Professor of politics and economics – Yale, USA

Sandra Rone – Leading researcher Institute of Humanities, director Inclusive Educational Development Centre – Riga, Latvia

Pierre Rosanvallon, Professor of modern and contemporary political history, College de France – Paris, France

Alistair Ross – Jean Monnet Professor of Politics and Education, London Metropolitan University – London, UK

Rinaldo Rui – Professor of Physics, University of Trieste – Trieste, Italy

Martin Sabrow – Director Leibniz-Zentrum für Zeithistorische Forschung – Potsdam, Germany

Guillaume Sacriste – Assistant professor in political science, Université Paris 1 – Paris, France

Marie Laure Salles-Djelic – Professor, Dean School of Management and Innovation, Sciences Po – Paris, France

Julia Morales Sanfrutos – Specialised technician in Proteomics – Barcelona, Spain

Anabel Sanz – Innovation Manager – Spain

Saskia Sassen – Professor of Sociology – New York, USA and London, UK

Marko Savkovic – Executive Director, Belgrade Fund for Political Excellence, Steering Board, Belgrade Security Forum – Belgrade, Serbia

Hannah Sawtell – Freelance Illustrator – Nottingham, UK

Thomas Schmidinger – Political Scientist, University of Vienna – Vienna, Austria

Alain Desmazieres de Sechelles – Honorary Member of the Paris Bar – Ganges/ Herault, France

Anna Sergi – Senior Lecturer – UK

Wolfram Siemann – Professor Emeritus of European History – Munchen, Germany

Brigitte Soelch – Art-Historian, Professor in Architecture History and Theory – Germany

Florbela Sousa – Senior Assistant Professor – Lisbon, Portugal

Stefania Spagnolo – Professor of Experimental Physics, Universita del Salento – Italy

Ognen Spasovski – Professor in Psychology, UKIM – Skopje, Macedonia

Barbara Spinelli – former MEP – Italy

Julia Spinthourakis – Professor, University of Patras – Greece

Shauna Stack – Researcher in social studies – Vienna, Austria

Olle Svenning – Columnist and former editor of "Aftonbladet" – Stockholm, Sweden

Francois Taddei – Director, The Center for Research and Interdisciplinarity – Paris, France

Dominique Taddei – Economist – Monticello, France

Xavier d'Anglemont de Tassigny – Research Scientist, Institute of Biomedicine of Seville – Seville, Spain

Fassone Maria Theresa – Cost Accountant – France

Francesco Tirino – Associate Professor of Economics – Alicante, Spain

Irène Tolleret – MEP – France

Marta Cosin Tomas – Postdoctoral fellow in Public Health Epigenetics – Barcelona, Spain

Desa Milkotin Tomic – Professor of European Commercial Law at Jean Monnet Chair at University of Zagreb – Zagreb, Croatia

Catia Tozzi – Economic and financial civil servant – Foligno, Italy

Antonella Tramutola – Researcher – Rome, Italy

H. Peter Trommsdorf – Research Director/ Professor retired – France

Marion Trommsdorff – Examiner at the European Patent Office – München, Germany

Dimitrios Tsarapatsanis – Lecturer of Law/ University of York – Sheffield, UK

Dimitris Tsingos – Entrepreneur – Athens, Greece

Panagiota Tzelepi – Professor Emerita University of Patras – Patras, Greece

Philip Ueffig – International Civil Servant – New York, USA

Nadia Urbinati – Professor of Political Science, Columbia University – New York, USA

Anne-Marie Van den Dries – Former Head Internationalisation VIVES – De Pinte Belgium

Joost van Loon – Professor of Sociology – Eichstätt, Germany

Shahin Vallee – Economist – Berlin, Germany

Beatrice Vallone – Biochemist/ University Lecturer – Rome, Italy

Federico Varese – Professor of Criminology, Oxford University – Oxford, UK

Antoine Vauchez – CNRS Research professor at Université Paris – Paris, France

Mariano Sixto Carrión Vázquez – Staff Scientist at the Cajal Institute, CSIC – Madrid, Spain

Juan Carlos Velasco – Research Professor in Philosophy at CSIC – Madrid, Spain

Lars Velten – Research Group Leader – Barcelona, Spain

Roberto Veneziani – Professor of Economics – London, UK

Miguel Vidal – Research Scientist Centro Investigaciones Biológicas/ CSIC – Madrid, Spain

Mara Vidnere – Professor Institute of Economics and Management Research – Riga, Latvia

Rosario Moratalla Villalba – Principal Investigator/Full Professor – Madrid, Spain

Luca Visentini – General Secretary, European Trade Union Confederation – Bruxelles, Belgium

Caroline Voaden – former MEP – UK

Ingrid Volkmer – Professor, Digital Policy, University of Melbourne – Australia and Germany

Ulrich Volz – Director of the Centre for Sustainable Finance, SOAS – London, UK

Astrid Wagner – Research Scientist in Philosophy at CSIC – Madrid, Spain

Peter Wagner – Professor of Social Sciences – University of Barcelona – Spain and Germany

Willy van Walleghem – former President fed Touroperators alumnus college of Europe, Belgium

Julie Ward – former UK MEP – UK

Andi Wecker – Film und TV Produzent – Köln, Germany

John Weeks – Professor Emeritus of Economics, SOAS – London, UK

Bernd Wegner – Professor Emeritus of Modern European History – Hamburg, Germany

Josef Weidenholzer, professor Emeritus, former MEP and Vice President of S&D Group – Linz Austria

Pia Wenningmann – Civil Servant – Germany

Irina von Wiese – former MEP – UK

Andrew Williams – ICREA Research Professor – Barcelona, Spain

Michael Wildt – Historian – Berlin, Germany

Jakub Winnicki – diplomé du Collège d'Europe, ancien Sécretaire Général de la CCI Franco-Polonaise – France

Rudolf Winter-Ebmer – Professor of Economics – Linz, Austria

Andreas Wittel – Lecturer – Nottingham, UK

Nikki Wordsmith – Writer – London, UK

Chrysoula Zacharopoulou – MEP – France

Luca Zamparini – Professor of Political Economy, Università del Salento – Lecce, Italy

Michael Zeuske – Senior Research Professor, University of Bonn – Bonn, Germany

Tatiana Zimenkova – Professor of Sociology and Vice-President of the Rhine-Waal University of Applied Sciences – Germany

Tana de Zulueta – Spanish-Italian journalist, former member of the Italian Parliament – Rome, Italy

Salma Zulfiqar – Artist – London, UK
More News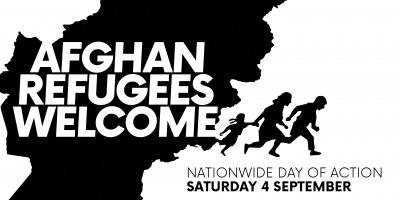 Afghan refugees welcome - nationwide day of action
On September 4th, join the national day of action in solidarity with Afghan refugees - and all migrants. Read more »
---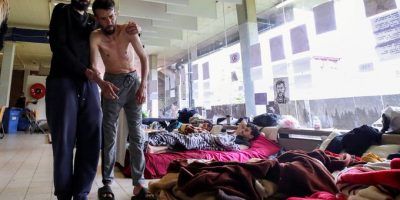 'Dying to be regularised': 100+ artists and thinkers sign open letter in support of Brussels hunger strikers
Four hundred migrants are on hunger strike in Brussels to demand regularisation and basic rights. Their situation is getting desperate. Read more »
---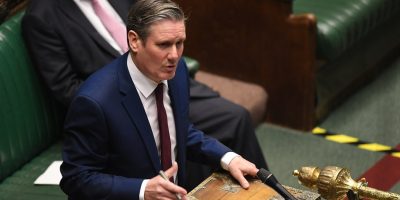 An open letter to Keir Starmer: speak up on Settled Status before it's too late
Days ahead of the deadline for Settled Status applications, more than 400 Labour supporters have written to the Labour leader. Read more »
---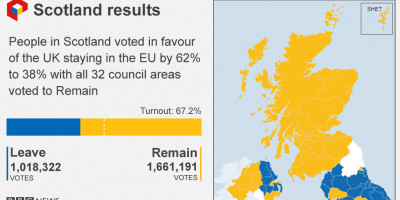 The Scottish people must have the right to self-determination
A statement from the National Committee of Another Europe in the wake of the 2021 Holyrood election results. Read more »
---
Report: Don't accept this terrible Brexit deal, the case for reform
Another Europe Is Possible launches major new report setting out a series of fundamental problems with the UK-EU Brexit deal  Read more »
---