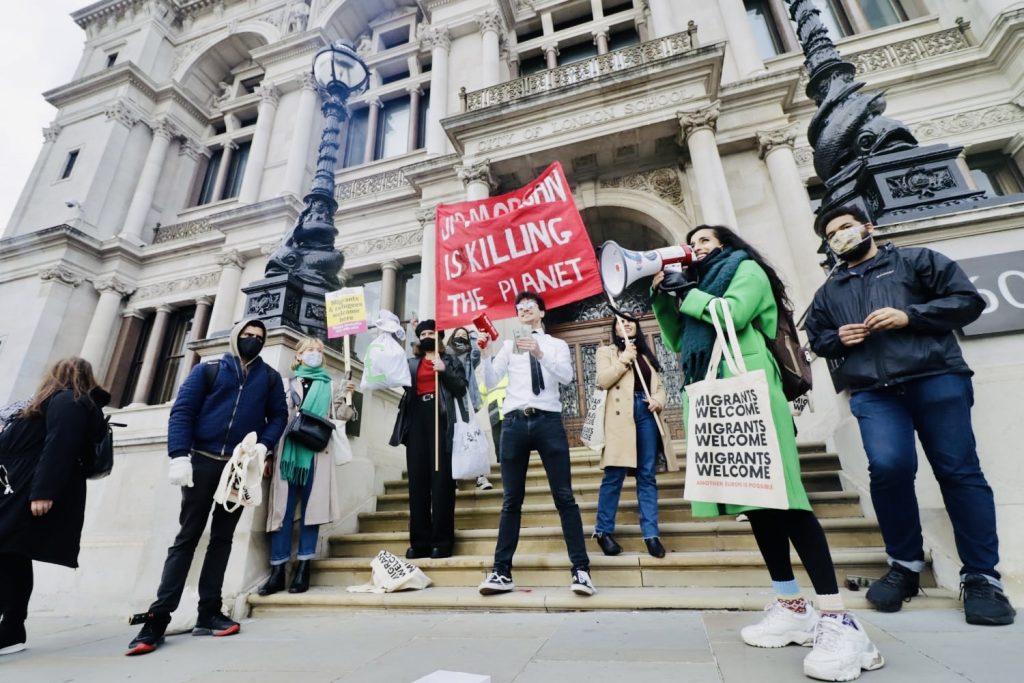 Another Europe activists organised a climate refugees solidarity bloc in support of the COP26 Coalition London demo on Saturday 6 November. The bloc took a detour to JP Morgan, the world's biggest fossil fuel funder – which contributed $51.3 billion in fossil fuel financing last year alone, and a total of $317 billion from 2016 to 2020.
Colourful smoke flares to represent the burning planet and a banner saying 'JP Morgan is killing the planet' were deployed outside the JP Morgan HQ. One campaigner fired money out of a cash gun labelled 'Super Rich' to represent the destruction caused by fossil fuel funding.
Seema Syeda, campaigner from Another Europe Is Possible, said, "My family comes from Bangladesh. Due to the climate crisis, much of the country will be underwater within our lifetimes. Millions have already lost their homes and many have lost their lives. A rotten financial system that puts profit over planet and people is the cause; it's time to end fossil fuel financing and welcome climate refugees."
The bloc was supported by Docs Not Cops, the Labour Campaign for Free Movement, SOAS Detainee Support.
6th November 2021