Remain for change: Building European solidarity for a democratic alternative
A new report from Economists for Rational Economic Policies outlines the economic case for progressive change in Europe. It will be formally launched on the 15th June in London
6th June 2016
---
The University of Greenwich Political Economy Research Centre (GPERC),  Economists for Rational Economic Policies (EREP), and the Foundation for European Progressive Studies (FEPS) welcome you to a panel on "Remain for Change: Building European solidarity for a democratic economic alternative" where we will present the findings of the new report of EREP on the role of the UK in the EU and the impact of a potential Brexit.
Speakers include Keir Starmer MP, Matt Wrack (General Secretary, Fire Brigades Union), Ann Pettifor (Director,Policy Research in Macroeconomics-Prime), John Weeks (Emeritus Professor, SOAS),  Jeremy Smith (Co-Director, Prime), Jo Michell (Senior Lecturer, University of the West of England), Ozlem Onaran (Professor, University of Greenwich, GPERC), Engelbert Stockhammer (Professor, Kingston University) and Mehmet Ugur (Professor, University of Greenwich, GPERC).
The report can be download here and tickets for the event are available on Eventbrite.
More News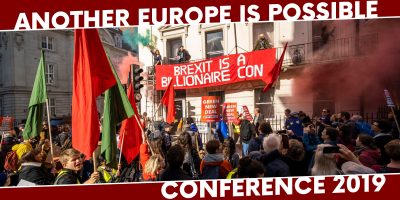 December 14: Another Europe conference 2019
Register now for our democratic members conference. Read more »
---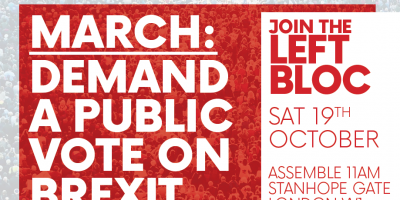 March with us: demand a public vote on Brexit
On October 19th, we need a huge show of strength. March with us to demand a public vote. Read more »
---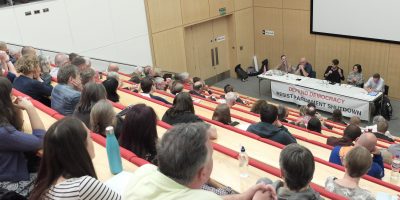 Remain, Reform, Revolt - reports from our meetings so far
We have been touring the country with a series of activist meetings. Get in touch to organise one in your area. Read more »
---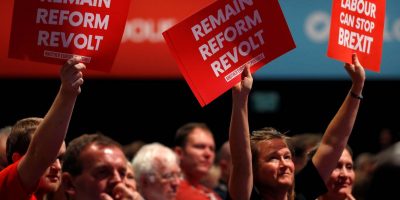 Full report: what happened at Labour conference?
This year's Labour conference was a dramatic event, in which left wing anti-Brexit activists drove the agenda, writes our national organiser Michael Chessum Read more »
---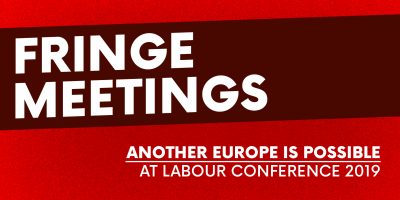 Fringe meetings: Another Europe at Labour conference
Our meetings around the Labour conference fringe and The World Transformed Read more »
---