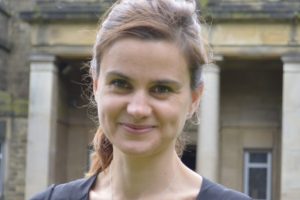 We are deeply saddened and shocked to hear the news of the death of Labour MP Jo Cox. Our thoughts are with her loved ones at this terrible time. Her passing is truly sad and shocking.
We are suspending campaigning out of respect to her friends, colleagues and family.
Labour MP Clive Lewis MP has paid tribute to Jo on behalf of the campaign:
"We have far more in common than that which divides us.
"These are the words of the Labour MP Jo Cox. I don't known if she was murdered for them or the sentiment. But she will be remembered for them."
Jo said these words in her maiden speech to Parliament.
You can watch it here:
16th June 2016