Solidarity with the Trans Community
Text of proposal passed at the Another Europe National Conference 2021.
4th December 2021
---
The following proposal was passed at the Another Europe National Conference 2021.
Transphobic narratives, often tied to homophobia and misogyny as opposition to "gender ideology", are being weaponised by the far right across Europe and the world.
Trans people face discrimination in employment (1 in 3 employers openly say they wouldn't hire a trans person), disproportionate rates of homelessness, poverty, mental health problems, and problems with access to healthcare.
There is, unfortunately, a small but loud minority of people who consider themselves liberal or leftwing but who seek to legitimise transphobic narratives in the name of an exclusionary form of feminism. This only benefits the right and harms some of the most marginalised people.
This conference resolves to:
actively campaign against transphobia, stand in solidarity with trans people in the UK and abroad, and give platforms to trans activists
challenge transphobia and anti-trans dog whistles on the left and within the pro-EU movement
More News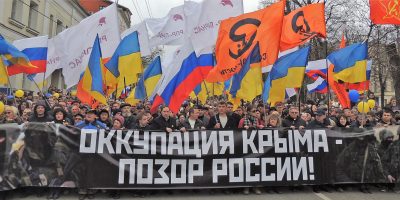 WATCH: No War in Ukraine Rally
An online rally of Russian and Ukrainian human rights defenders and international civil society activists. Read more »
---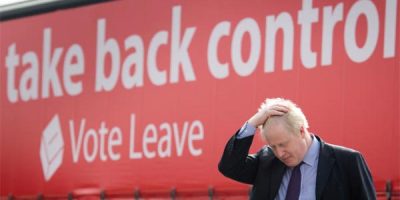 'Towards a less damaging post-Brexit relationship' trade union motion
---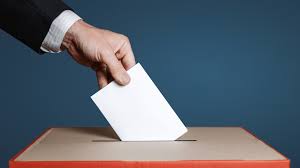 Another Europe elections: run to be on our national committee
Nomination deadline extended to Tuesday 25 January 2022. Read more »
---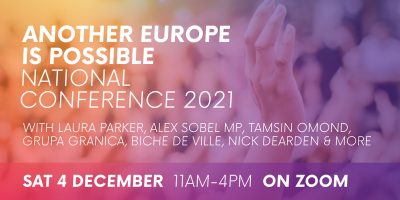 Another Europe National Conference 2021 Recordings & Report
Another Europe's annual members' conference took place via Zoom on Saturday 4 December 2021. Read more »
---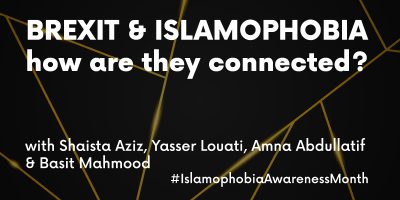 NEW VIDEO: Brexit & Islamophobia - how are they connected?
Watch online now. Read more »
---