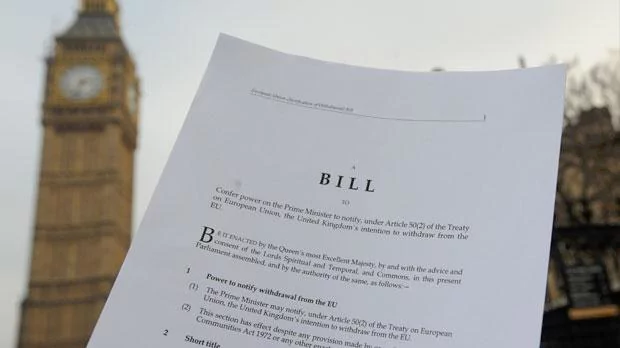 The House of Lords Constitution Committee and the Commons Exiting the EU Committee are accepting submissions on the EU Withdrawal Bill.
Another Europe is Possible has produced a range of briefings for parliamentarians and the wider public about the Bill (formerly known as the Great Repeal Bill), raising the alarm about its contents.
Our latest evidence to the committees – The Triangular Model: Maintaining Governance & Fundamental Rights – can be downloaded in PDF here. The submission briefly runs over the bad process and democratic safeguards of the Bill, and outlines how the government could use it to cement power for itself, at the expense of parliament.
It lays out the key rights and areas that could come under attack:
Worker's Rights – in particular the rights of agency workers, protections for working time, and enforcement of the prohibition on discrimination.
Environmental Rights – in particular ensuring that environmental protections are effective, and polluters bear the cost of pollution, water safety, and air quality. 
Human Rights – in particular prohibitions on the torture trade and protections for privacy. 
Consumer Protection – in particular the regulation of dangerous chemical and food safety. 
Financial Regulation – particularly in the event that Brexit negotiators are unable secure the concessions required to maintain the City of London's access to the EU.
Finally, the submission lays out a series of recommendations and potential changes to the Bill which could solve some of these issues. Download the full submission here – and check out some of our other briefings about the EU Withdrawal Bill.
18th October 2017