Template letter to MPs: Halt this ruinous hard Brexit, don't back Article 50
Use this letter to write to your MP today
23rd January 2017
---
WRITE TO YOUR MP TODAY. COPY AND PASTE THIS TEMPLATE AND THEN PUT YOUR POSTCODE INTO THE BOX BELOW. YOU WILL BE RE-DIRECTED TO THE 'WRITE TO THEM' WEBSITE AND BE ABLE TO SEND YOUR LETTER IN A MATTER OF SECONDS.
Dear [name]
Now that Theresa May has made clear her Brexit plan, I am writing to ask you to vote against Article 50 activation.
The kind of hard Brexit May has put the country on a path towards would be a disaster for workers, farmers, businesses and public services like the NHS.
May has ripped up the numerous promises made by leading Leave campaign supporters – that Brexit would save the NHS, that we would not leave the single market, that Britons could continue to move and live wherever they want in Europe. This Government's vision is rather of a deregulated, offshore financial haven, and a country closing its door to the world – with 3m EU citizens in the UK living in huge uncertainty. This represents a catastrophe for ordinary people.
The British electorate voted by 52% to 48% to leave the European Union. But this does not add up to a mandate for the type of jobs destroying hard Brexit that Theresa May wants. Numerous English and Welsh towns and cities backed Remain. So did Scotland and Northern Ireland. The hard Brexit May is set on will not overcome these divisions. It will only further inflame them.
MPs that supported Remain and want a soft Brexit with the EU only have one point of leverage over the terms of exit. And this comes when Article 50 is activated.
Unless this leverage is used any democratic control over the terms of exit slips away. While Theresa May promised in her recent speech to bring the final deal back to Parliament, this amounts to setting a political trap. Parliament in that situation would be faced with a choice: either accept what will be – if Mays get her way in Europe – a rotten deal, or crash out of the EU with no deal in place whatsoever.
The government will put a revolver to the head of Parliament and force it to fall into line behind its disastrous deal.
We understand that the voice of those who voted Leave cannot be ignored. But it is clear that the Leave vote – which people made for many varied reasons – is now being used to justify the most regressive, far-reaching constitutional changes we have seen in generations.
This does not represent the will of the majority.
For these reasons, please consider voting against Article 50 activation this March.
Yours sincerely,
[NAME]
More News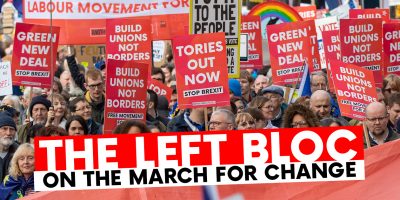 Left Bloc on the March for Change
Join us in the streets on July 20th. Read more »
---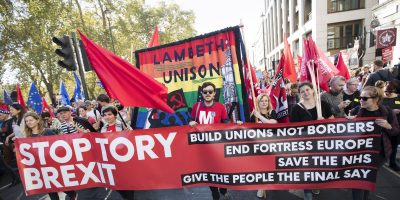 Motion for Labour Party conference 2019
Another Europe is Possible, Labour for a Socialist Europe and Open Labour have launched their motion for Labour Party conference 2019. If you are member of the Labour Party, you should submit it now to your CLP. Read more »
---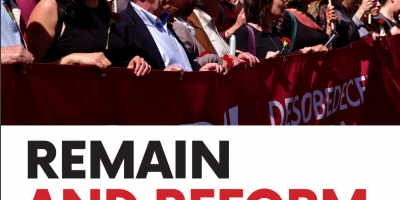 New report: Portugal shows that left wing governments can win inside the EU
A new report authored by Hilary Wainwright, a leading left wing academic and writer, has found that Portugal's socialist government has had major success in delivering a radical anti-austerity manifesto within the EU. Read more »
---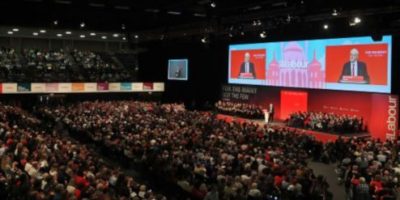 Activists launch anti-Brexit push towards Labour Party conference
Another Europe is Possible has published a motion for Labour conference 2019, alongside Labour for a Socialist Europe and Open Labour. Read more »
---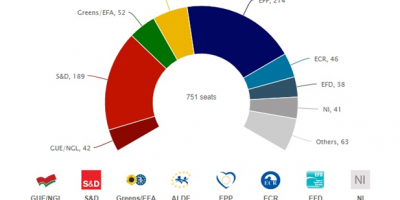 European elections: how should the left vote?
Amelia Womack for the Greens, and Laura Parker and Eloise Todd for Labour, put their case for why the left should vote for them. Read more »
---