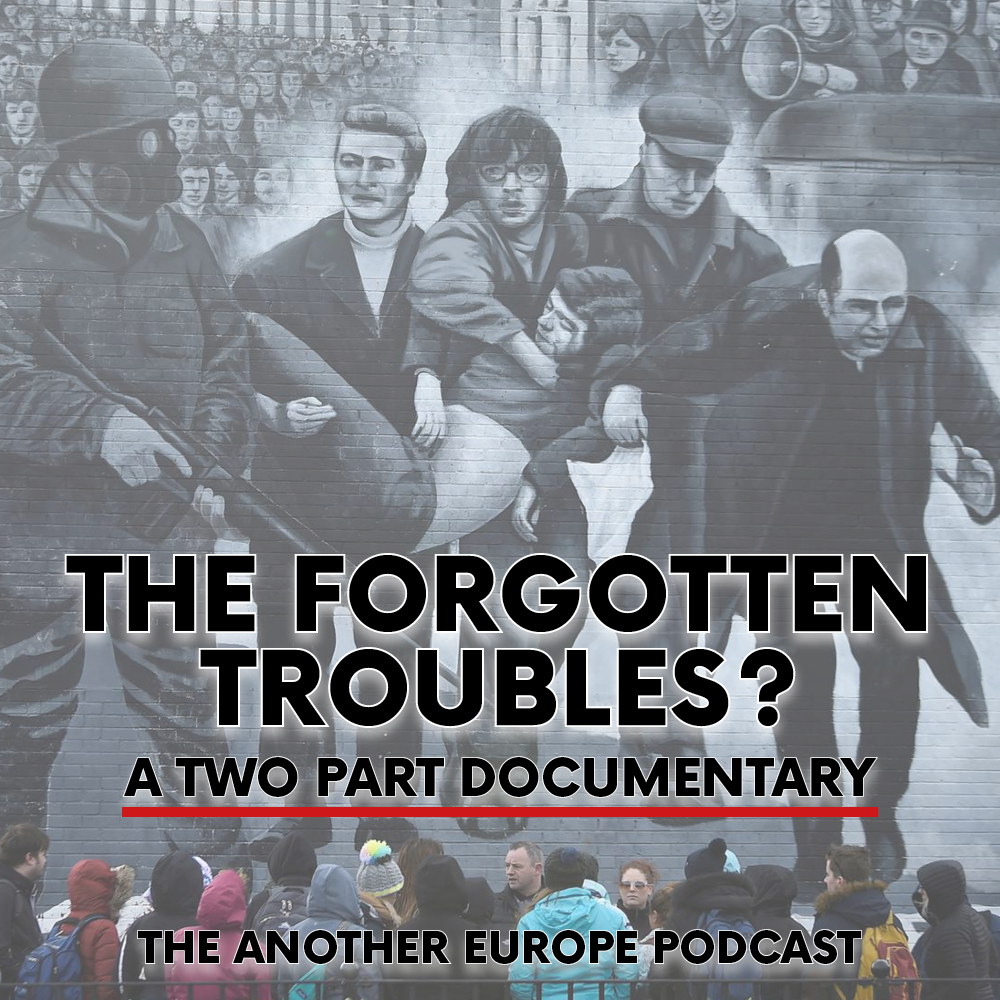 Northern Ireland occupies a strange position within the Brexit debate. It is at once at the centre and at the periphery of the constitutional uncertainty and political crisis Brexit has created. Poorly understood in Britain even amongst the most well informed, the political future of those living on the island of Ireland has been thrown into huge doubt by the 2016 referendum. Hosts Zoe Williams and Luke Cooper went to Northern Ireland to understand how its troubled history shapes the present day. In this two part documentary they explain what they learnt. Part one looks at how the past reverberates into today and the on-going problem of sectarian division.
Featuring: Katy Hayward, a sociologist at Queen's University Belfast, Garrett Carr, author of The Rule of the Land, and Mickey Brady, the Sinn Fein MP for Newry and South Armagh.
Editing and mixing: Jamie Coward
The documentary was produced in collaboration with Rosa-Luxemburg-Stiftung, Brussels Office. Funded by the German Federal Foreign Office.
The European Cultural Foundation supports this initiative as it is rethinking Europe as an open and democratic space.

20th November 2019