The Tory deal has been defeated – now we need more time
Sign the emergency petition to call for Article 50 to be extended or withdrawn.
15th January 2019
---
Theresa May's Brexit deal has been defeated by a huge margin. This is the biggest defeat for a government in over a hundred years – and it brings us closer both to kicking the Tories out of office, and to getting a fresh Brexit referendum.
But there are dangers in this situation too. There is no mandate for any particular form of Brexit, and unless something changes we will crash out of the EU without a deal on March 29th – just 73 days away.
Take a moment to sign and share our emergency petition to extend or withdraw Article 50 here. You can also use it to write to your MP in a single click.
More News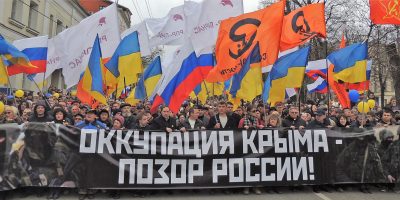 WATCH: No War in Ukraine Rally
An online rally of Russian and Ukrainian human rights defenders and international civil society activists. Read more »
---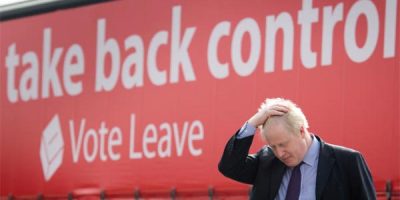 'Towards a less damaging post-Brexit relationship' trade union motion
---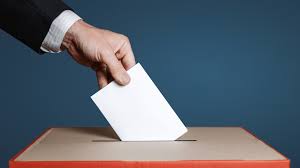 Another Europe elections: run to be on our national committee
Nomination deadline extended to Tuesday 25 January 2022. Read more »
---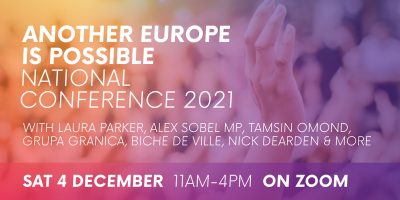 Another Europe National Conference 2021 Recordings & Report
Another Europe's annual members' conference took place via Zoom on Saturday 4 December 2021. Read more »
---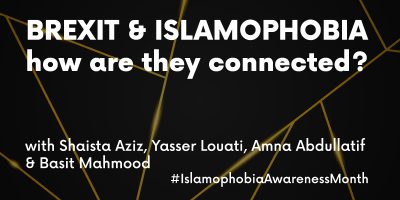 NEW VIDEO: Brexit & Islamophobia - how are they connected?
Watch online now. Read more »
---