The Tory deal has been defeated – now we need more time
Sign the emergency petition to call for Article 50 to be extended or withdrawn.
15th January 2019
---
Theresa May's Brexit deal has been defeated by a huge margin. This is the biggest defeat for a government in over a hundred years – and it brings us closer both to kicking the Tories out of office, and to getting a fresh Brexit referendum.
But there are dangers in this situation too. There is no mandate for any particular form of Brexit, and unless something changes we will crash out of the EU without a deal on March 29th – just 73 days away.
Take a moment to sign and share our emergency petition to extend or withdraw Article 50 here. You can also use it to write to your MP in a single click.
More News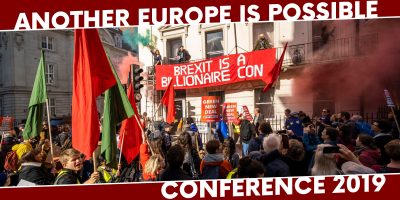 December 14: Another Europe conference 2019
Register now for our democratic members conference. Read more »
---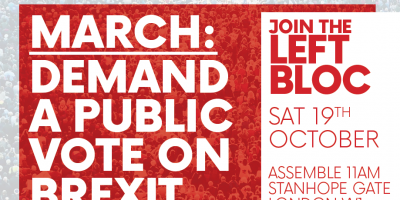 March with us: demand a public vote on Brexit
On October 19th, we need a huge show of strength. March with us to demand a public vote. Read more »
---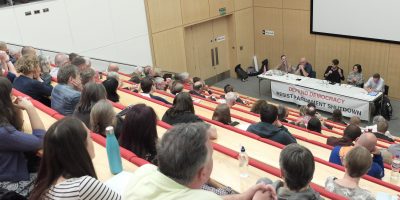 Remain, Reform, Revolt - reports from our meetings so far
We have been touring the country with a series of activist meetings. Get in touch to organise one in your area. Read more »
---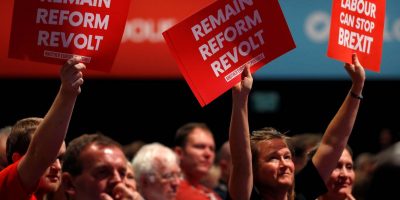 Full report: what happened at Labour conference?
This year's Labour conference was a dramatic event, in which left wing anti-Brexit activists drove the agenda, writes our national organiser Michael Chessum Read more »
---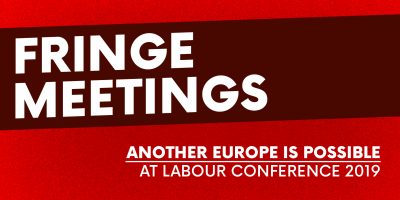 Fringe meetings: Another Europe at Labour conference
Our meetings around the Labour conference fringe and The World Transformed Read more »
---