Unite union to campaign for Britain to remain in EU
Britain's largest union has joined the In campaign.
18th March 2016
---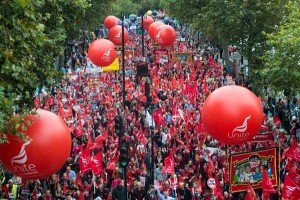 In a big boost to the progressive case for 'In' Unite, the UK's biggest union, has announced it will be campaigning for Britain to remain part of the European Union in the forthcoming referendum.
Unite's 63-strong NEC, which represents workers from across the country, agreed that while the EU needed urgent reform, continuing membership was the best hope for the jobs and rights of workers.
General secretary Len McCluskey said: "It cannot be denied that the European Union has a great deal of work to do to convince its peoples that it is functioning in their interests.
"The punishing treatment meted out to Greece when it needed assistance not austerity, the enduing indulgence of austerity even though this is eliminating Eurozone growth, and the EU's gross failure to address the urgent humanitarian crisis on its borders – these all illustrate the need for this union of nations to urgently rediscover its original mission of solidarity and shared prosperity.
"It is undeniable, however, that for millions of UK workers and their families, the EU is the best hope for their jobs and fundamental rights. Our communities clearly benefit from the investment and trade links that come with being part of the EU.
"Our working people are in increasing need of the employment rights that flow from membership. Rest assured that outside of the EU, left at the mercy of a Conservative government, these protections will be swept away."
More News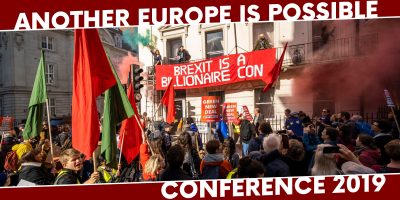 December 14: Another Europe conference 2019
Register now for our democratic members conference. Read more »
---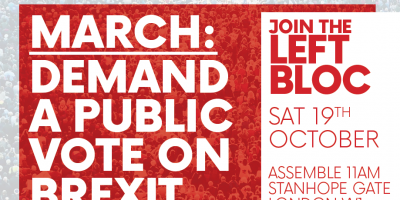 March with us: demand a public vote on Brexit
On October 19th, we need a huge show of strength. March with us to demand a public vote. Read more »
---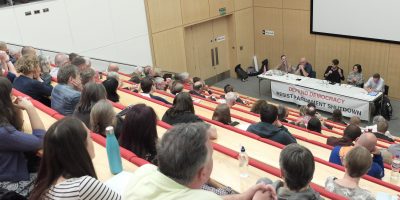 Remain, Reform, Revolt - reports from our meetings so far
We have been touring the country with a series of activist meetings. Get in touch to organise one in your area. Read more »
---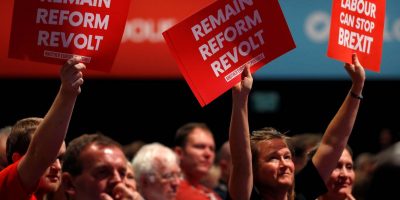 Full report: what happened at Labour conference?
This year's Labour conference was a dramatic event, in which left wing anti-Brexit activists drove the agenda, writes our national organiser Michael Chessum Read more »
---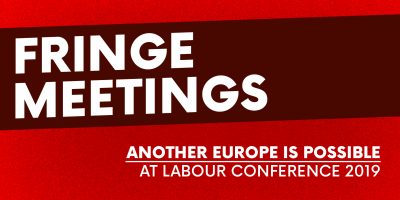 Fringe meetings: Another Europe at Labour conference
Our meetings around the Labour conference fringe and The World Transformed Read more »
---