Video: Missed the Brexit Britain event? Check out the panels here
Another Europe Is Possible, Open Democracy, the LSE Human Security and Civil Society Research Unit, and DiEM 2025 brought together 450 people in discussion at the Brexit Britain event. If you missed it check out the videos here.
1st November 2016
---
Panel 1: Making sense of Britain's EU referendum
With Owen Jones, Yanis Varoufakis, Ash Sarkar, Zoe Gardner and Mary Kaldor
Panel 2: Brexit and the future of Europe
With Marina Prentoulis, Antonio Rovira, Srećko Horvat, and Ella Vine
Panel 3: What next?
With Amelia Womack, Michael Chessum, and more
More News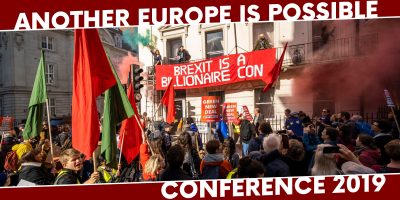 December 14: Another Europe conference 2019
Register now for our democratic members conference. Read more »
---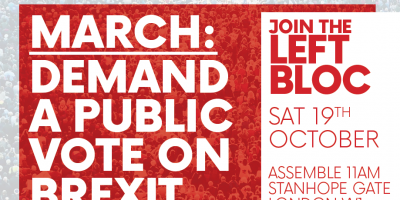 March with us: demand a public vote on Brexit
On October 19th, we need a huge show of strength. March with us to demand a public vote. Read more »
---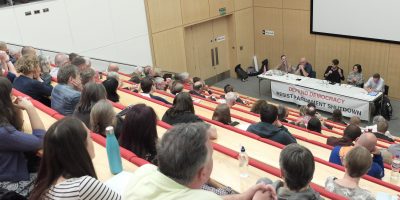 Remain, Reform, Revolt - reports from our meetings so far
We have been touring the country with a series of activist meetings. Get in touch to organise one in your area. Read more »
---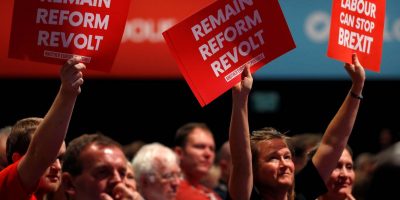 Full report: what happened at Labour conference?
This year's Labour conference was a dramatic event, in which left wing anti-Brexit activists drove the agenda, writes our national organiser Michael Chessum Read more »
---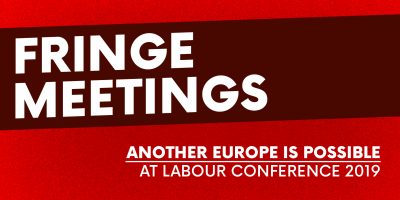 Fringe meetings: Another Europe at Labour conference
Our meetings around the Labour conference fringe and The World Transformed Read more »
---