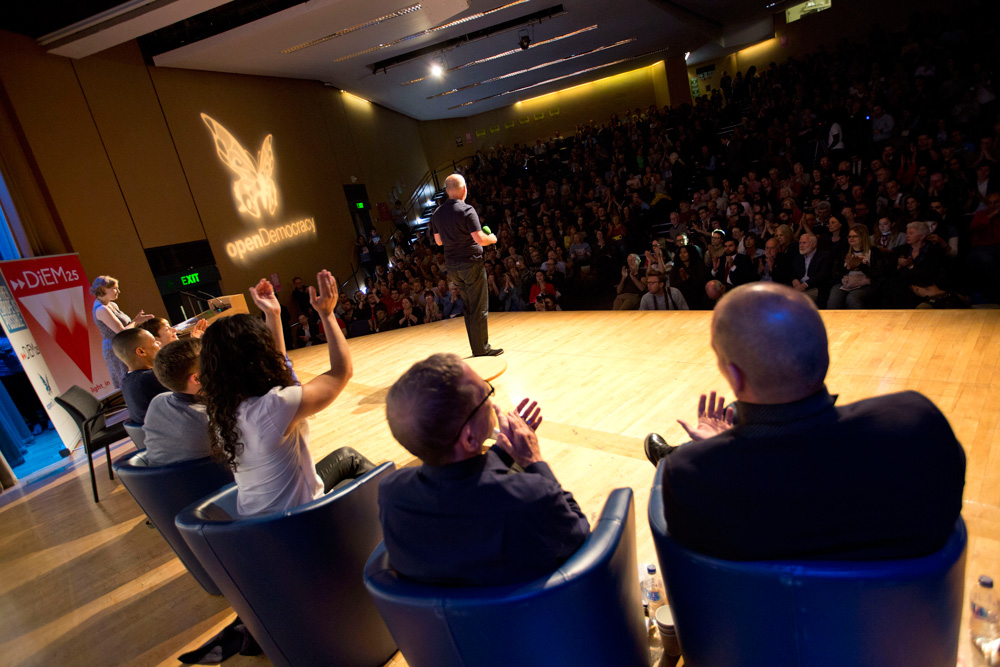 Photos: Jess Hurd
Saturday saw 1,000 people gather in London to start the movement to 'vote in and change Europe', at an event hosted by Another Europe is Possible, DiEM25 and openDemocracy. This page collects press coverage of the day, photos and video recordings of the sessions.
Varoufakis, McDonnell and Lucas make 'radical' case for remaining in EU
Ex-Greek finance minister joins shadow chancellor and Green MP to make leftwing case for staying in EU

The shadow chancellor, John McDonnell, is joining forces with the former Greek finance minister Yanis Varoufakis to make the "radical" case for the UK to remain in the European Union, after both sides of the referendum campaign were criticised for making misleading and overly negative arguments.

Varoufakis will join McDonnell and the Green party MP, Caroline Lucas, on Saturday for the start of a tour to persuade leftwingers to vote to stay in the EU.

The senior figures from the political left are teaming up as part of the Another Europe is Possible campaign, in which they will make a progressive case for Britain to remain in the union. Speaking on Saturday, Varoufakis said: "The two campaigns are infantilising voters in a rather cynical and astonishing fashion. We on the other hand rely on investing in reasoned debate."
See Yanis Varoufakis' speech here (scroll down for video of the full sessions)
ITV also interviewed Yanis – watch here.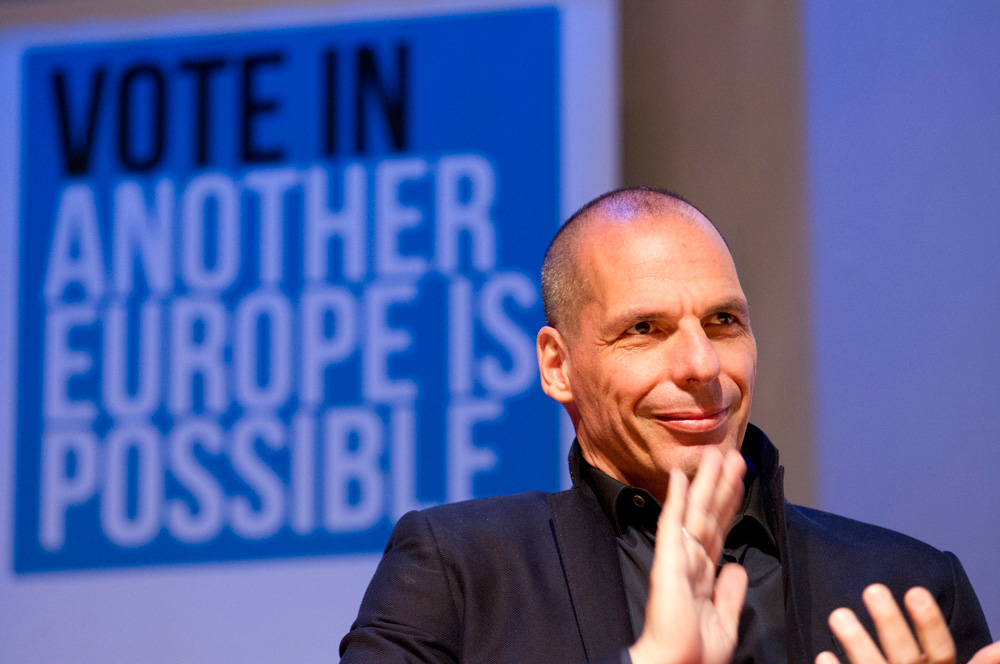 The Independent focused on shadow chancellor John McDonnell's speech:
On Saturday, the shadow Chancellor met the Leave camp on their own ground – arguing that the British had been "one of the greatest beneficiaries of free movement of people across Europe" and that immigration to Britain in particular had helped keep the country's economy running.

Mr McDonnell spoke of the benefits of British people who wanted to work, travel, or retire abroad in other countries. But he also said:

"Inward migration often keeps our own economy afloat, filling the skills gaps and supporting our aging population to pay its way. I speak as the grandson of an Irish immigrant, and I have to tell you that it's been the case for almost a century and a half that migrants have supported this economy and kept it afloat…

"Our public services, the NHS in particular, and our infrastructure and house building programmes would be in real difficulties but for the staff coming across Europe."
Watch the full speech here: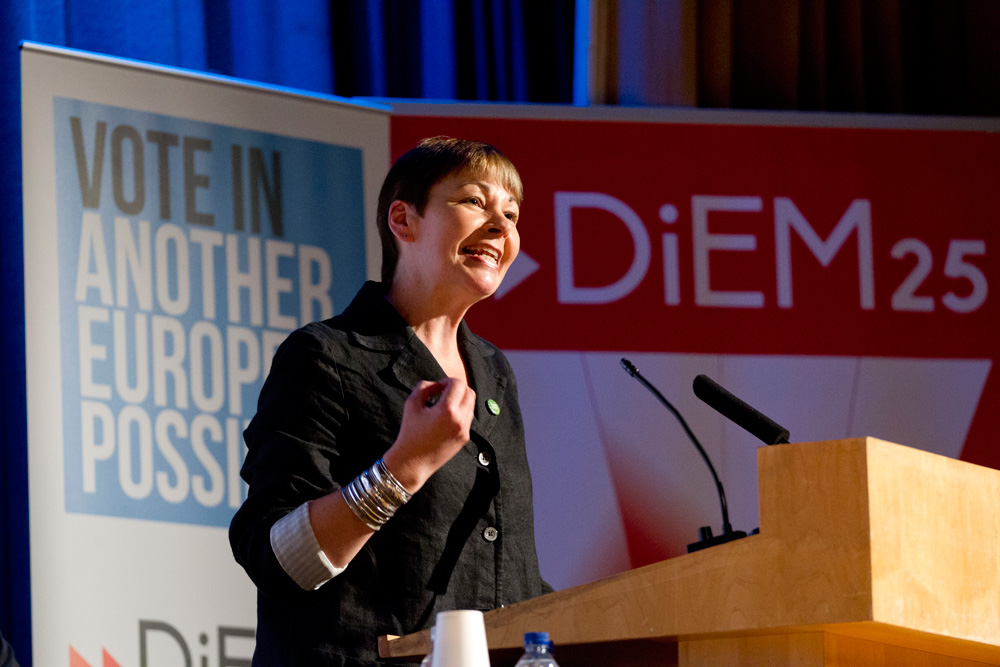 The event also got a range of international press. For example, Spain's El Pais reported:
"Otra Europa es posible", resume el mensaje que ha congregado este sábado en Londres a una diversidad de representantes de la izquierda y que el ex ministro griego de Economía Yanis Varufakis ha hecho suyo para pedir a los británicos que voten contra el Brexit en el referéndum del 23 de junio.

'Another Europe is Possible' was the message of a gathering this Saturday in London that a diversity of representatives of the left and the ex Greek finance minister Yanis Varoufakis supported, asking the British people to vote against Brexit in the referendum on 23 June.
Watch Caroline Lucas' speech:
More photos
By Jess Hurd
By Samira Raj
By Steve Eason
More videos – recording of openDemocracy livestream
Opening session
DiEM breakout
Closing session
More press
Financial Times
The Times
Morning Star
City AM
Huffington Post
AOL
l'Humanite
The event kicked off our national tour – more details here.
29th May 2016