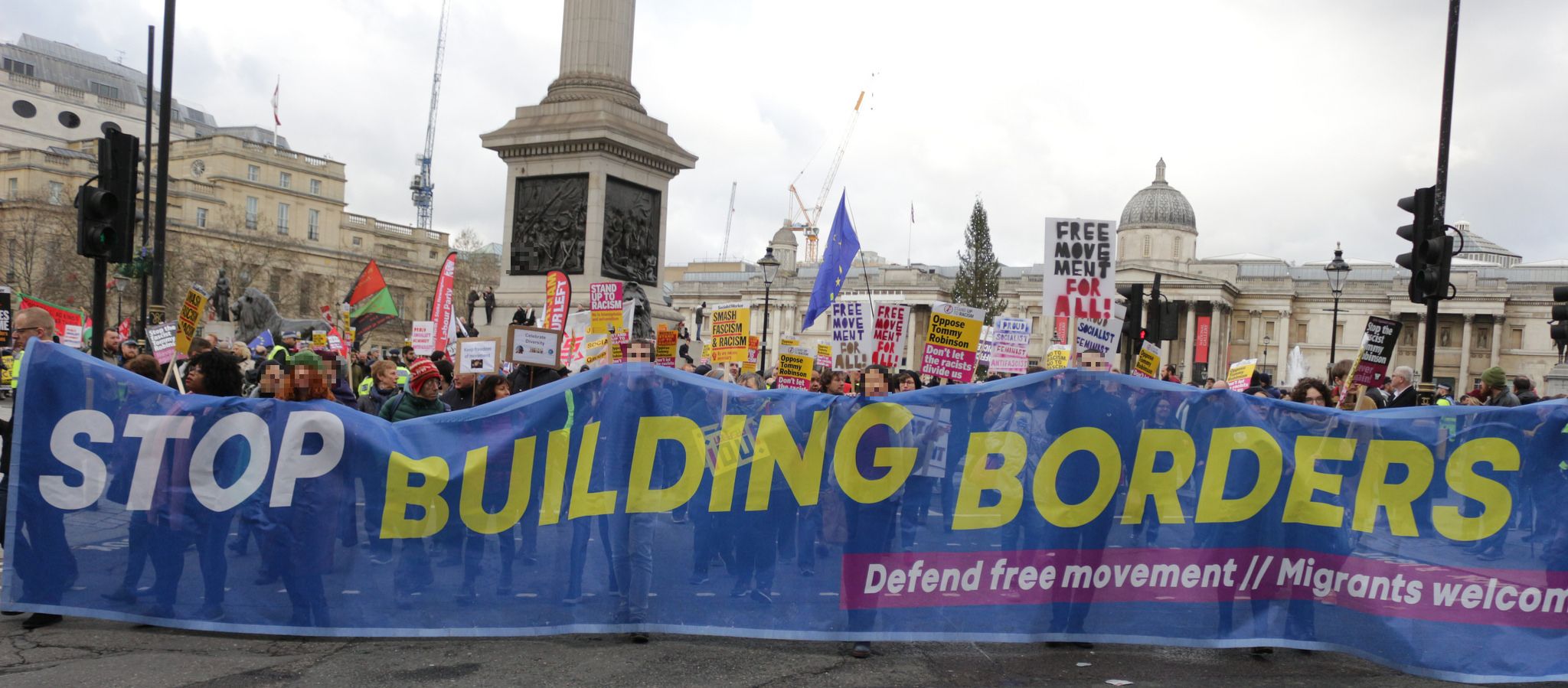 Regional Organiser, Another Europe is Possible
Job description
Temporary contract to October 31st 2019.
Job title: Regional Organiser, Another Europe is Possible
Salary: £24,255 per annum
Time: Full time or Part Time. Please state which you would prefer or require.
Reporting to: Another Europe is Possible Head of Campaigns
Based in: Home working or regional office
Deadline: Wednesday 24th July 2019 at 23:59
Interviews: By phone on  25th or 26th July, or over the weekend
To apply: please email your CV and a covering letter addressing the person specification to info@anothereurope.org
About Another Europe is Possible  
Another Europe Is Possible was established to campaign for a radical 'in' vote in the EU referendum on 23rd June 2016. We said 'stay in Europe to change Europe'. We come from across the spectrum of the progressive left, working across party political lines to campaign for democracy, free movement, human rights, and social justice.
We are the left's leading anti-Brexit campaign, and have played a significant role in the campaign for a public vote since 2016. We organise days of action and events – under titles like The Left Against Brexit and Remain Reform Revolt – which have brought together thousands of people. We have also led the campaign to shift Labour to a position of backing a public vote and Remain.
The campaign brings together a broad range of groups and stakeholders from the progressive left, including from the Labour Party, the Green Party, the SNP, Sinn Fein and other progressive parties, giving us a unique ability to present an 'anti-establishment' case for remaining in the EU. We are affiliated to European Alternatives.
Another Europe is a democratic membership organisation, with well over a thousand members, a number which we are looking to grow.
About this role:
Another Europe is hiring part time and full time regional organisers across the UK on 3 month contracts to help build the progressive left campaign against Brexit.
As a regional organiser, you will join the Another Europe staff team remotely and work either from home or from a suitable office space in your region or nation. You will have a special role in building local campaigns and support – both grassroots and high level – for Another Europe's campaign to stop Brexit, and transform Britain and Europe.
Work will be largely in office hours, but you will regularly be required to attend evening and weekend meetings and events for which time off in lieu will be granted.
Key responsibilities
Building grassroots networks and contacts in your region or nation – identifying and working with local organisers to build a local presence across the UK, including local groups and affiliated local hubs
Organising events in the region or nation – including as part of a national speaker tour, as well as rallies, workshops and one off  events, working with local activists
Organising mobilisations, press stunts and protests to engage activists and improve our profile
Recruiting members to Another Europe, and building and supporting local activist groups to take part in days of action and other activities
Liaising with the national office to ensure that what we do is represented in national and local media
Maintaining a database of contacts including affiliated organisations, local volunteers, and speakers in the region.
Liaising with key trade union and Labour activists in order to build a base of support and action for Another Europe's objectives
Where necessary, assisting with fundraising such as crowd funding.
Undertaking other tasks as required to run the campaign, as agreed with the national office.
Person specification
Essential  
Strong experience of, and connections in, progressive politics, grassroots campaigns and/or the labour movement in your region or nation
Experience of mobilising and organising for on progressive issues in a grassroots, trade union, NGO or party political setting.
Experience of working in, or building relationships with, grassroots movements or working with local groups and understanding the needs of local activists and supporters
Experience of organising public events – preferably both national and local events
Writing and editing skills, such as drafting email actions or leaflet copy.
Experience of planning and facilitating meetings and workshops.
Organised and efficient, with the ability to work under pressure to meet tight deadlines and manage multiple priorities.
A high level of interest in current affairs and an understanding of the nuances of progressive political positions and debates
Committed to fighting for social, environmental and economic justice.
Ability to work collaboratively with coalition members and with grassroots volunteers
Willingness to work evenings and weekends as required, and to travel to other parts of the UK (for which time off in lieu will be granted).
Ability to work as part of a team remotely, demonstrating both independence and commitment to the shared action plan
Desirable
Experience of engaging marginalised groups in campaigns
Experience of press and media work
Design skills
Experience of grant funding applications, especially with grant awarding bodies in your region or nation
What we offer
The salary for this role is £24,255 per annum plus pension. The post is offered full time and part time. Please state which you would prefer and which you would be willing to consider (or both). Job share applications are also welcome.
Working hours are flexible, but on the basis of a seven-hour working day. Some evening and weekend work will be expected, for which time off in lieu will be granted.
Annual leave is 26 days a year + bank holidays (pro rata)
17th July 2019