#StopTheCoup movement forms as hundreds of thousands plan Saturday protests
Our press release with all the latest on the #StopTheCoup protests, from Thursday 29th August
29th August 2019
---
Hundreds of thousands expected to protest in dozens of locations this Saturday
MPs pledge to occupy parliament as constitutional crisis intensifies
Mass civil disobedience and disruption on the cards
Over a hundred trade unionists call for strike action
Hundreds of thousands of people are expected to take part in protests this Saturday against the Boris Johnson's move to suspend parliament and ram through his Brexit agenda. Protests are planned in Aberdeen, Birmingham, Brighton, Bristol, Cambridge, Dundee, Glasgow, Leeds, Liverpool, London, Leamington Spa, Manchester, Newcastle, Norwich, Nottingham, Oxofrd, Plymouth, Sheffield, Southampton, Swindon and York – with many more expected.
In London, crowds will gather from 12 noon in front of Downing Street.
The protests follow demonstrations called on Wednesday evening in response to the suspension of parliament, with many thousands turning out at just four hours'. Crowds blocked bridges and streets, and heard from speakers including Diane Abbott, John McDonnell, Paul Mason, Owen Jones and Amelia Womack. Saturday's protests are expected to be massive.
Clive Lewis has said that he will have to be "dragged out of the chamber" if Boris Johnson wants to shut down parliament to push through his Brexit plans.
Meanwhile, more than a hundred trade unionists have signed a statementcalling for strike action to defeat Boris Johnson's Brexit plans, stating: "We believe our unions, the Labour Party, and the whole working-class movement must urgently mobilise direct action, including protests, strikes, and occupations, in opposition to this development."
More than 10,000 people have also signed a pledge which states: "If the government tries to drive No Deal through by stopping parliament from sitting, we cannot just rely on the courts and parliamentary process. We need a massive movement of resistance, with marches, civil disobedience and protests in every corner of the country."
Michael Chessum, national organiser for Another Europe is Possible, said: 
"We are witnessing the birth of a huge movement to fight for democracy and oppose Boris's Brexit agenda. It's uniting the anti-Brexit movement, the left, the labour movement, the climate strikers and many people just outraged at Johnson's attempts to shut down parliament. The crowds are angry, energetic and hopeful, and are taking matters into their own hands. We aren't here to ask Boris nicely, we're here to force him to back down. That means civil disobedience and being willing to disrupt things."
Nadia Whittome, a Nottingham Labour activist and spokesperson for Another Europe is Possible said: 
"We are now seeing the true meaning of Brexit – it is a project aimed at nothing less than the destruction of what little democracy we have. And if they are prepared to shut down our democracy to deliver Brexit, their intentions for after they succeed will be even worse. We are facing an all out attack on the rights of migrants and workers, the destruction of the welfare state and the scrapping of vital environmental protections. Everything is at stake, and we can't just rely on judges or MPs."
Clive Lewis MP said: 
"These moves are utterly outrageous. If Boris Johnson thinks he can suspend parliament and force through No Deal he has another thing coming. We will build a mass movement to save democracy, and everyone who wants to stop this travesty must get ready to mobilise, demonstrate and resist. MPs, too, will have to play their part. They'll have to drag me out of the chamber."
ENDS
NOTES
1. For more information please ring Michael on 07964791663 or email info@anothereurope.org
2. Full details of protests can be found here, and will be updated constantly: https://www.anothereurope.org/stopthecoup-join-the-nationwide-wave-of-protests/
More News
Report: Don't accept this terrible Brexit deal, the case for reform
Another Europe Is Possible launches major new report setting out a series of fundamental problems with the UK-EU Brexit deal  Read more »
---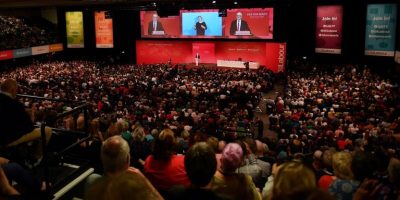 Two motions for Labour conference 2021
This year, Another Europe is urging its supporters in Labour to put forward two vital motions - on migrants' rights and electoral reform. Read more »
---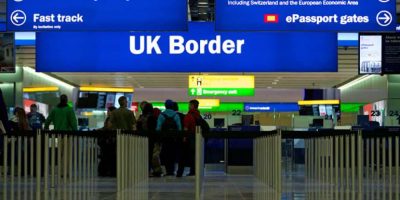 Holyrood candidates pledge not to cooperate with Tories' post-Brexit border regime
Major figures in Scotland have pledged to use the powers of the Scottish parliament to fight back against Westminster's anti-migrant agenda. Read our press release here. Read more »
---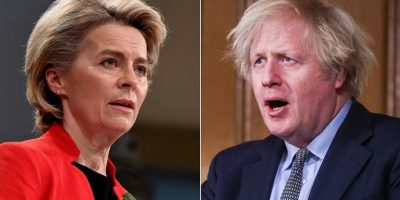 The problem is vaccine monopolies
The latest diplomatic row between the UK and EU is a distraction from the real issue - the prioritisation of profit over human life and good sense. Read more »
---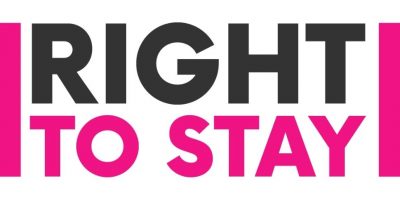 Report: Right to Stay, but how to prove it?
We are now just months away from the June 30th application deadline and it's clear that Settled Status is not working. Read our new report. Read more »
---